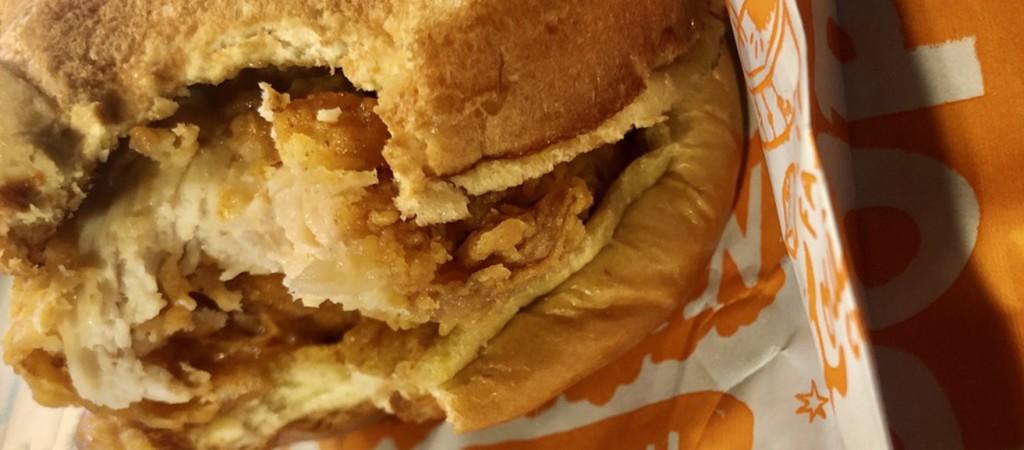 Thankful Notes (#249)
Instead of leaving as quickly as possible for work this morning, I spent some time in the kitchen making breakfast. I carried over two plates with hot food over to my dad's house and we sat at his table for breakfast and coffee.
Camper and I left together for the office and she rode with her back legs on the back seat and her front legs on the armrest between the two front seats and her head on my arm.
It's her version of riding shotgun and I pretty much love the snuggles.
While working in my office, I received a text message from a friend asking if I had lunch plans and how many staff members were working today. We usually have half of our staff working from home on Thursdays during the pandemic, so I told her I didn't have lunch plans and there would only be 4-5 people at the church. Her reply made my day:
"Can I bring you Popeye's spicy chicken sandwiches? "
And I was all, "Um… CAN YOU??!!?!?!! Oh my, that would be wonderful."
About 30 minutes later, I heard a car pull up behind the office building. Lunch had arrived.
While eating my delicious Popeye's spicy chicken sandwich, I wrote next week's family devotions—an online and printed resource we've been providing since not holding in-person church services. In one of the devotions, I told one of my favorite family stories…
When I was a kid, I saved up my money to get a puppy. She was a Brittany Spaniel and we named her Gretchen (weird name, I know). We took Gretchen to dog obedience classes and they said we needed to purchase a long leather leash. It was kind of expensive.
One day, when my sister was going to take Gretchen outside for a walk, she couldn't find the leash. My parents asked all four of us kids who took the leash or left it somewhere. We all said it wasn't us. Then we started blaming each other.
I was convinced my little sister did it. My parents seemed to think it was me. But nobody would confess. It was a mystery…
Until a few days later when my dad told me I needed to go outside and pick up all the… Read More