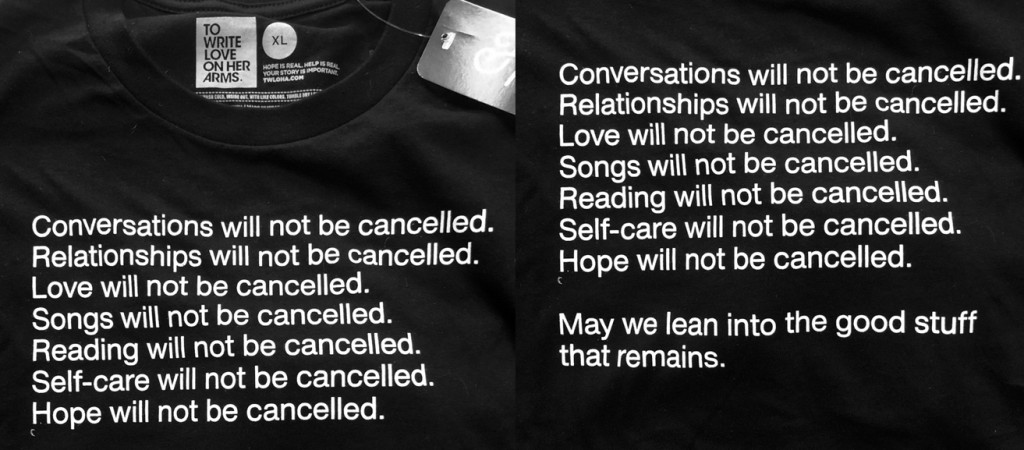 Amen. Yes and yes. I stand and wave the hanky.
Thankful Notes (#263)
When I arrived at the office this morning, my office phone was blinking – indicating it has a new voice message. I'm not sure why (maybe some church drama PTSD from 28 years of pastoral ministry), but whenever there's a voice mail left for me on the church phone, I get nervous and mentally prepare myself for something bad.
There were actually two voicemails… the first was a hang-up and the second was from a 90 year old woman in our church. She sounded pretty distraught and in crisis and said she really needed me to return her call. When I called and asked how she was doing, she said, "Oh, not so good…" and then she asked if we had any hair stylists in the church family because, "I look awful—like something the cat dragged in but didn't want."
I smiled and explained all the hair stylists weren't working right now because of the pandemic. And I told her I wasn't aware of any hair stylists from the church who were offering black market haircuts right now. She understood, but said, "Isn't there someone who isn't a professional but knows what they're doing?"
This is when I suggested she call back in the afternoon and talk to Danielle, because Danielle would know more about hair than me (a bald man).
She laughed and thanked me for listening. Then she told me how much she misses church. I feel it too. Maybe even more, as it's my whole world. I miss the gatherings and celebrations and in-person conversations so much…
And yet, there is still beauty in times of drought; resilient plants push through the cracks in the dry, concrete-like earth—and they bloom. I'm finding this to be true during the pandemic and lockdown… God's people keep finding ways to love and serve and give and bless.
For my birthday, some friends at church gave me a black T-shirt from the non-profit organization To Write Love On Her Arms with these words printed on the front:
Conversations will not be cancelled.
Relationships will not be cancelled.
Love will not be cancelled.
Songs will not be cancelled.
Reading will not be cancelled.
Self-care will not be cancelled.
Hope will not be cancelled.
May we lean into the good stuff
that remains
Amen. Yes and yes. I stand and wave the hanky.
"The darker the night, the lovelier the dawn she carries in her womb." —Dom Hélder Câmara