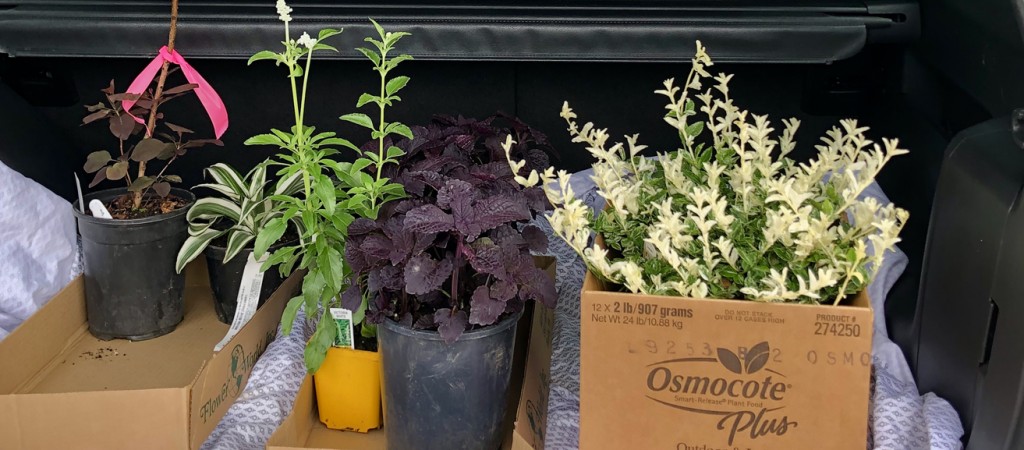 I sometimes return to the aggressive rush and run others off the road
Thankful Notes (#274)
I appreciated our church's weekly conversation video that was released yesterday—it featured three individuals who have an immediate family member living in their homes who is particularly vulnerable to COVID-19. Their sharing was honest and gracious and shed light on why we are being so careful.
I read this poem called The Visit by Patricia Lunetta Gould yesterday. There is no set-up, no explanation of who Margaret is or what her relationship is to the author. It just begins…
The last time I saw Margaret, she had reached the skeletal stage.
I rubbed her feet that day, touching death. Feet bumped out with bunions, tipped with twisted toes and curling yellowed nails.
On her bedside stand, a scrap of paper—the name of one of those TV evangelists who beseech you to feel the healing power of Jesus through the screen—and don't forget to send your generous love gifts.
As I drive home on a narrow curving road, someone tailgates, itching to go faster, not knowing he's flesh and fragile.
Slowed by sadness and sick of pressure, I pull onto the gravel shoulder, let him shoot by… and on my right catch sight of a great blue heron standing tall and still in the aisle made by two rows of towering trees.
Like a priest in feathered robes, he bows his head three times before an altar of mountain bluffs. It's dusk, and the moon, just rising, illuminates his wings as they open in benediction for evening flight. His parting call:
Stay awake. Holiness 
may spread its wings for you 
at any moment.
* * *
Her description of driving home on a narrow curving road—and someone tailgates, itching to go faster, not knowing he's flesh and fragile… um, I mean, I just want to sit with that for a while.
I've been the tailgater in a hurry.
And I've been the one slowed by sadness and sick of pressure, feeling the push of someone on my tail itching to go faster.
I've been young and invincible, or so I carelessly believed.
And I've been around for a while and I've been through some things… things that have made me a little more careful and gentle.
I sometimes return to the aggressive rush and run others off the road.
And I sometimes slow to a stop and open my eyes to witness the wonder of miracles in the detour.
Going back to the weekly conversation video…
I am trying, consciously, to not hurry, to remind myself that I am not young or invincible because no one is invincible… we are all flesh and fragile.
I am trying, consciously, to choose slow and careful and gentle. And I think slow and careful and gentle is the way of grace because grace has never been aggressive or in a hurry.
Shari and I have been talking about going to Flower World in Maltby on a weekday when they shouldn't be terribly busy. She told me she didn't have any meetings today and said she'd like to go.
We drove on the big highways all the way there. Traffic moved quickly, which is nice, but there's not a lot to look at besides concrete and cars. After exploring the greenhouse and picking out some plants, we got take-out from Jimmy John's. Then we took the slower, more scenic route through Woodinville and Duvall and Carnation and Fall City and Snoqualmie… fields and farmland and barns and wildflowers and waterfalls.
From John O'Donohue's book To Bless The Space Between Us…
This is the time to be slow,
Lie low to the wall
Until the bitter weather passes.
Try, as best you can, not to let 
The wire brush of doubt
Scrape from your heart
All sense of yourself
And your hesitant light.
If you remain generous,
Time will come good;
And you will find your feet 
Again on fresh pastures of promise,
Where the air will be kind
And blushed with beginning.