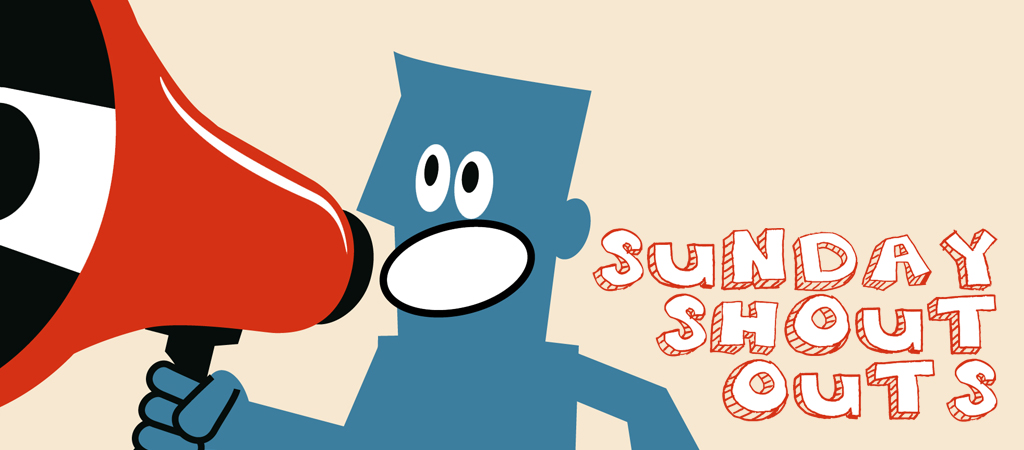 This is a little something new from me – Sunday Shout Outs. The following are some blog posts that I particularly enjoyed or benefited from recently, so I'm sharing them with you. Enjoy!

This post from Jonathan Martin: Feeling At Home In My Smallness. By the way, if you haven't picked up his book Prototype, do yourself a favor and get it.

This post from Angela Hagebusch: Dealing With Inadequacy. We all feel it. I'm thankful she was honest enough to talk about it.

This post from Jim LePage: Old & New Project – Balaam's Donkey. Jim is a designer and I find his work inspiring. The Old & New Project is a lot of fun to follow.

This post from Andy Jones: My Most Loyal Follower. Andy's best material comes from his kids, and this post proves what I'm saying.

This post from Brian Zahnd: Who Are The Children Of God? It's short and poetic – and it's from one of my favorite authors.

This post from Rachel Held-Evans: Vulnerability And Christianese. I really wish all my churchy friends would read this one. Please!

This post from Jim LePage: Old & New Project – The Road To Damascus. Another one (of my favorites in the series).
QUESTION:
What are some of your favorites from around the blogosphere recently? I'd love get your recommendations – share 'em!