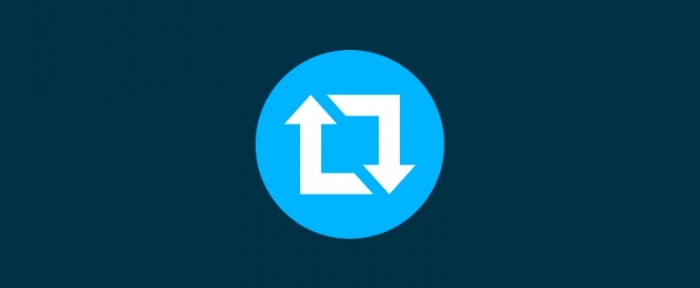 I spent some time looking through my 2013 tweets, and wow, I really crack myself up. Also, I was kinda embarrassed over how many of my tweets were about food. Thought I'd share a few of my favorites with ya. Here goes re-tweeting myself…
Going to the dentist where they will ask me if I've been flossing regularly & I will say yes. Then they will floss my teeth & make me bleed.
My daughter's face, when singing along to some Adele, is terrifying.
Hey guys—just so you know, Ke$ha gets another dollar every time you say "liberry."
It's so annoying when everyone is staring down at their smartphone – when I don't happen to be staring at mine.
You know how YouTube has that "skip ad" in 5 seconds feature? Need one of those for people too.
I'm white, but not "Cheese Board" white.
2 types of people in the world: those who say "orange" in 1 syllable & those who say "orange" in 2 syllables. I'm in the group that's right.
Just realized I always pronounce "utter" as "udder." Guess you'll never know if I'm talking about an "Utter disaster" or an "Udder disaster"
I appreciate what the $5 Hot -n-Ready is all about. I do have an issue though… it's not a "large." Call it "personal" size & we're good.
Getting something out that fell under the driver's side car seat is 1 of the most challenging things I ever attempt. That place is an abyss.
I never have a greater sense of loneliness, desperation, & utter hopelessness than when I have misplaced, forgotten, or lost my iPhone.
Huh. Apparently all my coworkers conspired together to not tell me how much they loved the new jacket I wore today.
In a standoff w/ Shari. We're both waiting for each other to leave work, go home, & make dinner. I'm gonna lose. Wish I was more competitive
Love that railing thing where U stand in line 2 order @ Wendy's—its perfect 4 leaning your butt on & having a 30 second rest B4 moving again
I don't wear puffy coats or vests because I already am.
I can tell when my daughter has been in my office by the cookie crumbs all over my desk. When I eat cookies, I always hide the evidence.
Yesterday I said Shari "probably cries everyday." She indignantly refuted my claim. Later I saw her crying while watching a cartoon w/ Ashah
I'm at the outlets. Gimme a shout if you need something. Yankee Candle has some great deals on their broccoli scented line.
It's funny—the ones who complain about music at church being too loud always have the loudest ringtones on their phones. Always.
In hell, you won't have anything to eat & the devil will eat pita chips in your ear.
The mall food court smells like debt regret & saturated fat.
Tired of getting judged as being "not manly" for using chapstick, so I'm gonna put it away in my canvas tote bag.
Why pastors can't drop the mic 4 dramatic effect: we're never done talking. It's awkward picking the mic up off the floor so U can say more.
My wife has an expression, "Oh, those are safe" for when she finds food under car seats or the couch – things like M&M's & Skittles & stuff.
For a pre-mealtime prayer that really impresses, use the word "sustenance." I'm not sure there's any other use for that word.
Mini pickles look kinda like cute baby crocodiles.
whenever I have to write a check, I get all anxious because I'm not sure I remember how to do it
Idea for movie theaters: air fresheners.
My daughter was looking up French names & starts laughing, "Lousy is a name??!??!" I take a look at her screen & say, "That's Louise."
If you met Tim Gunn and he didn't hug you, how devastating would that be to your self-image? I mean, you must be some kind of monster.
Every shopping mall has that one wing leading to nothing but hopelessness and broken dreams.
I think my sneezes must come from Costco… always huge & in a multi-pack.
I think all famous former athletes must take a vow: "If I'm ever given a color commentator job on TV, I will wear a terrible suit."
My sister, when talking about someone & can't remember his name, just replaces it with "what's his bucket."
I have a hard time taking the word "woefully" seriously. I always hear it as "let me exaggerate my point"
There's a billboard about eating healthy—it asks if you can name 7 different berries. Someone who eats a lot of pie would be good at that.
Hey tap dancers – I've got an idea – you just play drums & let other people dance. Thx.
I've never paid someone under the table. I'm always standing as I hand over a bank envelope full of cash.
I have my own little rules about when it's OK to swear. For example, if I'm quoting someone, or if I'm talking about mosquitoes – totally OK
"This little piggy had roast beef…" – yeah, that's the little piggy I want to be.
Trying to decide if real estate agents or pastors have the cheesiest promo/advertising pictures of themselves. Prolly pastors.
Our fax machine at the office is actually a little miniature time machine – it sends us advertisements that appear to be from the late '70′s
I'm always taken by surprise when someone suggests we eat at Applebee's & they're not being sarcastic or ironic.
"I'd also like to mention that because your belly button is so big, it could be a swimming pool for tiny people, if they existed." —Ashah
The 45 day shelf life of the new Twinkies means they last longer than the clothing you bought from Forever 21 and H&M.
When my wife says, "Should we share an entrée?" I hear, "We're getting not enough food & having a race."
I've never met a cat rescue guy.
Garbanzo bean is just a more manly name for the chickpea.
My wife just asked me more questions than the gas pump does & now nobody can talk to me for a day.
If it's in the office fridge, anyone can eat it, right? Plus, I'm the boss. Never mind, realized that sounds terrible. And I already ate it.
Fun discovery: if I order fast food for my wife & "accidentally" forget to get ketchup or sauce, she won't eat it & gives it to me.
My daughter has saved a picture of me using a neti pot. When asked why, she said, "I'm keeping it for your funeral some day."
Shari got a new scale for our bathroom. Every time I step on it, the display says ERROR. And my self esteem crashes to an all-time low…
I don't like the word palpable.
Bad news today. I found out I have a severe food allergy. Apparently all the delicious foods make me fat.
Tug of war doesn't make sense. Should be a war of tugging.
Facebook has all the appeal of a public restroom – it stinks & desperately needs cleaning. I despise it. And sometimes, I HAVE TO GO there.
I dream of the day when Dave Ramsey sees me drive up in my 14 year old Volkswagen, smiles, & says, "Well done, good & faithful servant."
I need Celebrate Recovery because chips & salsa.
Shari just confessed that she puts desserts in ziplock bags before she throws them away "just in case" she needs to rescue them later.
The Hallmark store – because apparently everybody isn't on Facebook yet.
__________________
I'm curious, what do you end up tweeting about most frequently? Food? Sports? Adorable things your kid says?