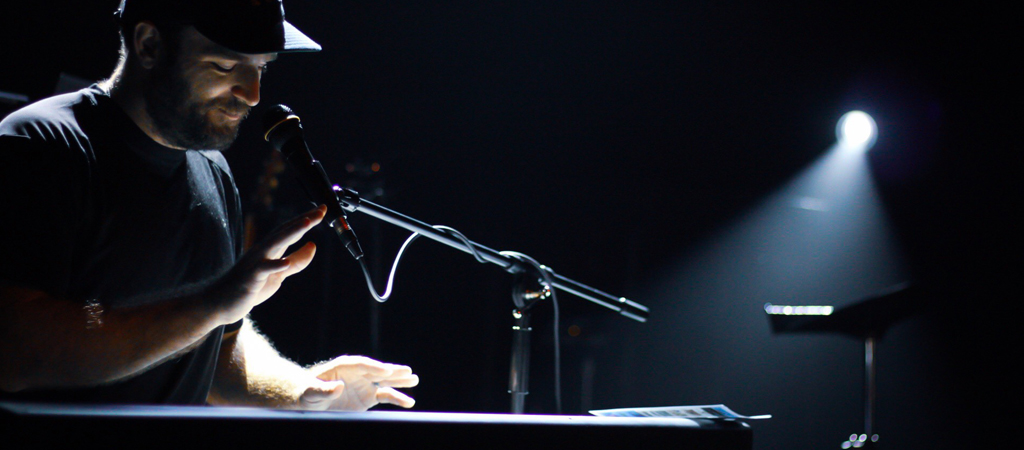 For the past 8 weeks, our church has been in a sermon series called "Unchained Joy" – looking at the book of Philippians, half a chapter  each Sunday. The most cheerful book of the Bible was written from a first-century prison cell—and it reminds us that despite our difficulties, there is a joy that runs deep.
We have God's joy in our blood. —Frederick Buechner
The series has come at a particularly "good" time for me personally (good, not in the sense that all is well, but in the sense that the timing is good because all is not well). While walking through some difficult things—betrayals of friendship and painful losses—the "Unchained Joy" series has allowed me to preach to myself as I am sharing with the church.
The most helpful discovery of today has been that right in the midst of my sorrows there is always room for joy. Joy and sorrow are sisters; they live in the same house. —Macrina Wiederkehr
We often create what we call "sermon bumpers" – videos that set up the sermon or have some animation along with the sermon series artwork… as a transition from one part of our service into the message. In this series, we decided to have a live song performed as the "bumper." We had some songs by Johnny Cash, Bob Marley, John Mayer, Elvis Costello, and Leon Bridges.
On the Sunday when our text in Philippians said, "Don't worry about anything, pray about everything—tell God what you need, and thank him for all he has done," Shaun Jones sang Bob Marley's "Three Little Birds" (you know it… Don't worry, about a thing, 'cause every little thing, gonna be alright). I sat there with tears in my eyes because the song was like a prophetic word that I needed to hear, I really needed to hear.
This Sunday, the series was concluding with the text from Philippians where Paul says, "I've learned the secret of being content…" Shaun Jones had been working on a Noah Gundersen song, "Poor Man's Son," but it wasn't coming together quite right. I had suggested Jon Batiste's version of "What A Wonderful World," and Shaun said he could do that.
During our early morning run-through, as Shaun was singing the part of the song that says, "I hear babies cry, I watch them grow, they'll learn more, than I'll ever know…" his voice broke and he stopped playing. He said something like, "We can be done—I'll go collect myself." I figured he just had forgotten the lyrics or was distracted or something.
But then my wife came over to me and asked if I could say something or pray for Shaun… she mentioned how Shaun's wife Alison had just posted a picture of their baby who had passed away with the caption "Remembering Daphne Christine." Daphne and Georgia are twins, born in February of 2016. While Daphne didn't make it, Georgia is now a growing, thriving toddler.
When my wife asked me to say something, it all hit me. The lyrics, the song, the loss of a daughter, and the life of another…
I hear babies cry, I watch them grow, they'll learn more, than I'll ever know…
For a moment, I felt sick to my stomach. Why had I asked Shaun to sing this song? I did what my wife asked me to do—I led in prayer and then asked God to be with Shaun and Alison as they remember their precious daughter Daphne Christine. I could hardly speak, and was choking out the words. Still, it was the right thing to do.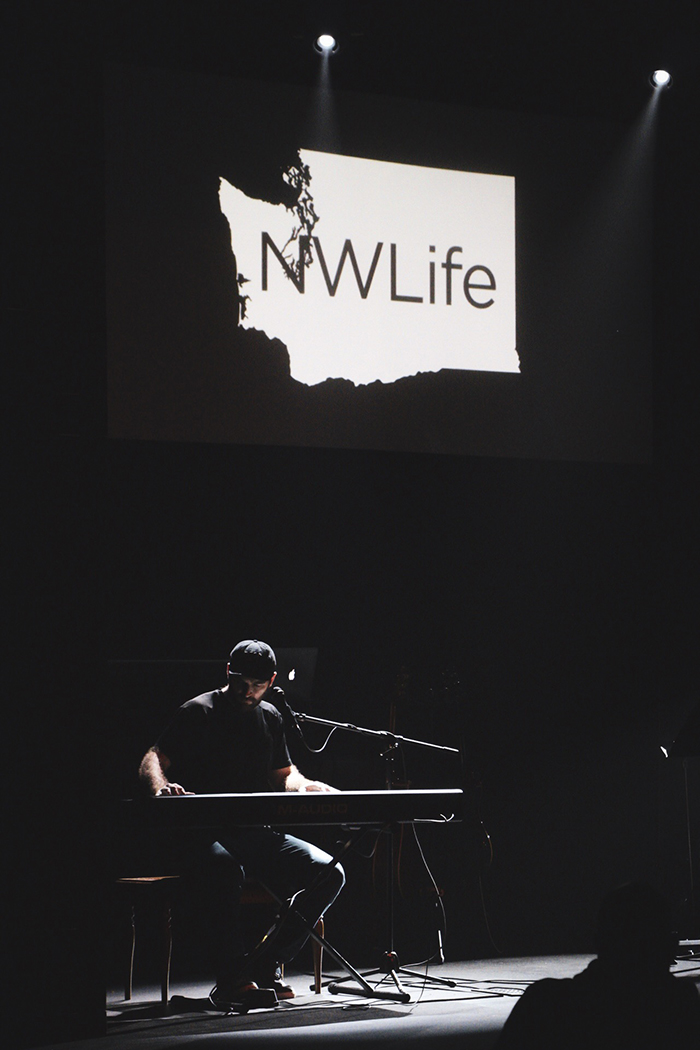 Shaun performed the song beautifully in all three services yesterday. It felt holy, deep, and true.
Here is the world. Beautiful and terrible things will happen. Do not be afraid. —Frederick Buechner
The first three minutes of this video is Shaun singing What A Wonderful World…