Lent Day 37… There Is No Beauty Without Some Strangeness
There is no beauty without some strangeness. —Edgar Allen Poe
We've been in Portland for Spring break… It's quirky, strange, beautiful, and 100% Northwest. There are bridges everywhere because, of course, there is water everywhere. We're surrounded by green growing things and concrete and bricks and graffiti. It's like a study in contrasts.
Today we visited Multnomah Falls. It's 30 minutes or so outside the city, and it has that nature-is-in-charge-here kind of feel. Mist and moss, cliffs with water spilling over…
It's just beautiful.
I took plenty of pictures. And I looked for new angles, perspectives—hoping to capture something less typical.
Later in the afternoon, we went back into the city. Somehow we ended up wandering around at the Hippo Hardware & Trading Company. It's mostly a salvage warehouse of lights and knobs and bathroom fixtures. Some wild-haired older guy with a loud voice and stories to tell was working there.
Anyway, as I was wandering through the store, I saw a window that seemed to be splattered with paint and covered in chicken wire… and I quickly snapped a picture. When I looked through all my photos of the day, it was this one that I loved the most. I suppose it's not exactly what most people would call beautiful, but I'm drawn to it. It looks like something that is full of story, intrigue, and mystery.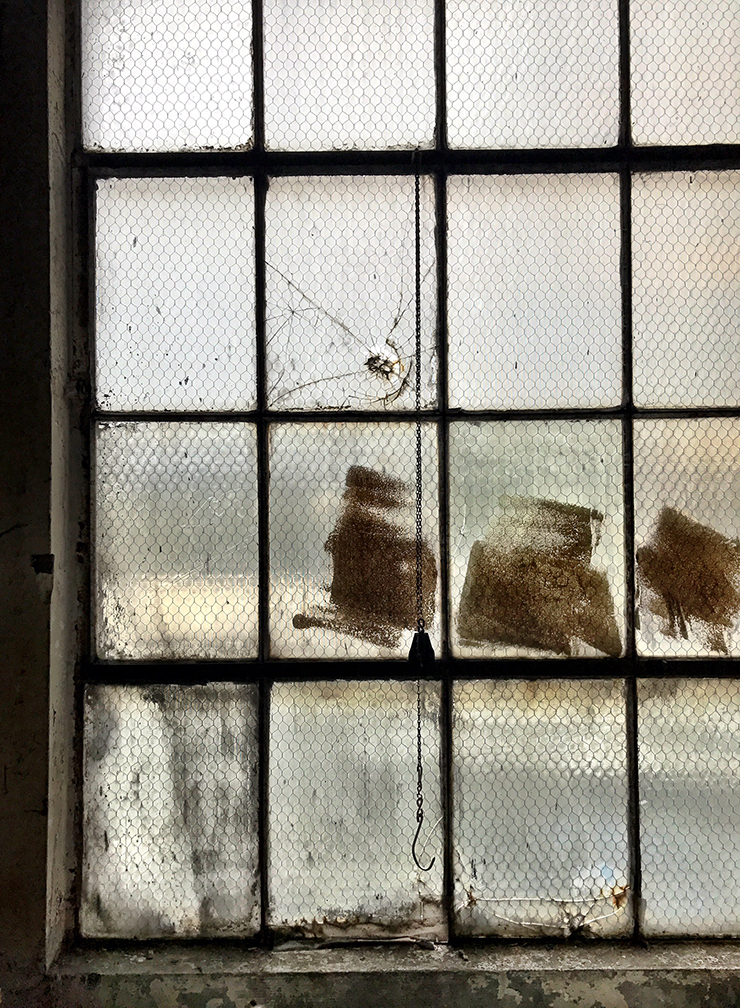 We desperately need to see beauty in places other than where we've been programmed to see it. To see beauty in new places, you don't have to trick yourself—just dig around a little bit, pay closer attention, allow yourself to be opened. —Debbie Blue
Daphne Guinness (the fashion designer, art collector, model, musician, film producer, actor, and heir of the 18th century Irish brewer Arthur Guinness) said, "True beauty always has something a little strange about it. The flaws in something are sometimes the most beautiful bits."
I like to look for things no one else catches. —Audrey Tautou
I'm with Miss Tautou. I want to look for the things (and people) no one else notices. There's real beauty to be found there.