Celebrate The Victory And Embrace The Burden
My church celebrates MLK Day each year. Yesterday, our friend Tiffany Bluhm spoke in all three services. She's an immigrant – adopted from an orphanage in Delhi, India and raised by a white family in an all-white community (for the first 10 years of her life). Tiffany and her husband Derek adopted their son Jericho from Uganda in 2013. She's passionate about the subjects of race, reconciliation, and justice.
In the morning service, while talking about the Martin Luther King holiday, she said:
I hope you don't just binge-watch HGTV tomorrow on MLK day. Celebrate the victory… and embrace the burden.
After nodding my head and saying amen, I took my bulletin and wrote down a short list of suggestions – other things to watch on MLK day…
Selma (on DVD, available for rent)
Hidden Figures (in theaters currently)
13th (on Netflix)
Fruitvale Station (on Netflix and available for rent)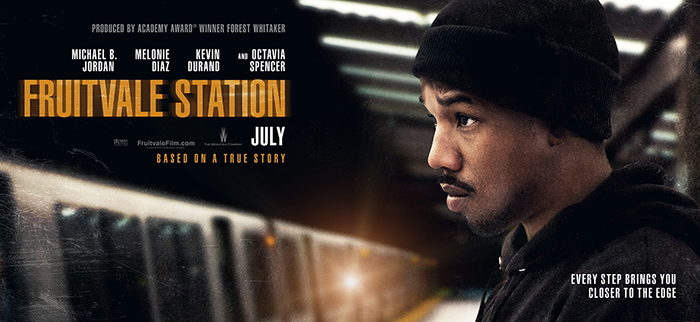 Additionally, if you're looking for books to read, a few of my favorites are..
Trouble I've Seen by Drew Hart
The New Jim Crow by Michelle Alexander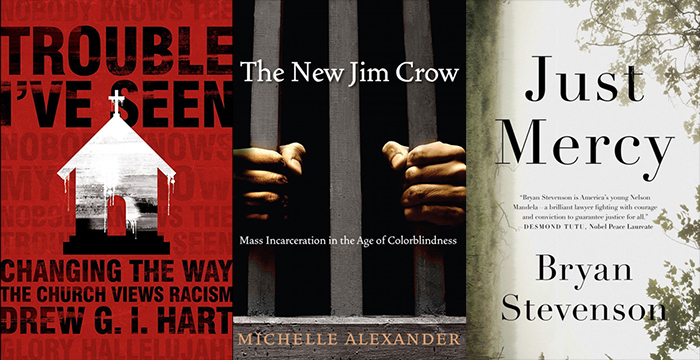 And finally, here are a few of my favorite quotes on love, brotherhood, and reconciliation…
Saint Dorotheos of Gaza: "God is the creator of all human beings, with all their differences, their colors, their races, their religions. Be attentive. Every time you draw nearer to your neighbor, you draw nearer to God. Be attentive. Every time you go farther from your neighbor, you go farther from God."
Prayer of Saint Francis:
Lord, make me an instrument of your peace
Where there is hatred, let me sow love
Where there is injury, pardon
Where there is doubt, faith
Where there is despair, hope
Where there is darkness, light
Where there is sadness, joy
O Divine Master,
Grant that I may not so much seek to be consoled as to console
To be understood as to understand
To be loved as to love
For it is in giving that we receive
It is in pardoning that we are pardoned
It is in dying that we are born again to eternal life
We are all in the same boat, in a stormy sea, and we owe each other a terrible loyalty. —GK Chesterton:
William Sloane Coffin: "We all belong to one another. That's the way God made us. Christ died to keep us that way. Our sin is always that we put asunder what God has joined together."
Brian Zahnd: "To my fellow Christians: Either we become known for how unconditionally we love everyone (like Jesus did) or we deserve to be totally ignored."
Brett Davis: "God already loves everyone. Period. Full stop. May we too."
Travel is fatal to prejudice, bigotry, and narrow-mindedness… and many people need it sorely on these accounts. —Mark Twain
Simone Weil: "The love of our neighbor in all its fullness simply means being able to say: What are you going through?"
John Calvin: "Every person bears the divine image and so when anyone is injured the heart of God is wounded."
Randy Dean: "I have yet to see cynical, negative, fear-filled, angry, vengeance-motivated mindsets create life or love for the common good. Faith, hope and love remain as the only forces capable of long-term healing. And the greatest of these forces is LOVE."
The only thing that keeps *the world as it is* from being *the world as it could be* is our fear. Fear not. —Hugh Hollowed
Rev. William J. Barber II: "Love will always win in the end, and if love has not yet won, it's because it is not yet the end."
Thomas Merton: "The beginning of love is the will to let those we love be perfectly themselves, the resolution not to twist them to fit our own image. If in loving them we do not love what they are, but only their potential likeness to ourselves, then we do not love them: we only love the reflection of ourselves we find in them. Our job is to love others without stopping to inquire whether or not they are worthy. That is not our business, and, in fact, it is nobody's business. What we are asked to do is to love, and this love itself will render both ourselves and our neighbors worthy."
The Apostle Paul: "Although we are many, we are one in Christ and we belong to one another." (Romans 12.5)
Mother Teresa: "We have forgotten that we belong to each other."
Dr. Rev. Martin Luther King Jr: "We must live together as brothers or perish together as fools."
Father G (Gregory Boyle): "No daylight separates us. Only kinship. Inching ourselves closer to create a community of kinship such that God might recognize it. Soon we imagine, with God, this circle of compassion. Then we imagine no one standing outside of that circle, moving ourselves closer to the margins so that the margins themselves will be erased.
The wrong idea has taken root in the world. And the idea is this: there might be lives out there that matter less than other lives.
We stand there with those whose dignity has been denied. We locate ourselves with the poor and the powerless and the voiceless. At the edges, we join the easily despised and the readily left out. We stand with the demonized so that the demonizing will stop. We situate ourselves right next to the disposable so that the day will come when we stop throwing people away."
Kinship is what God presses us on to.