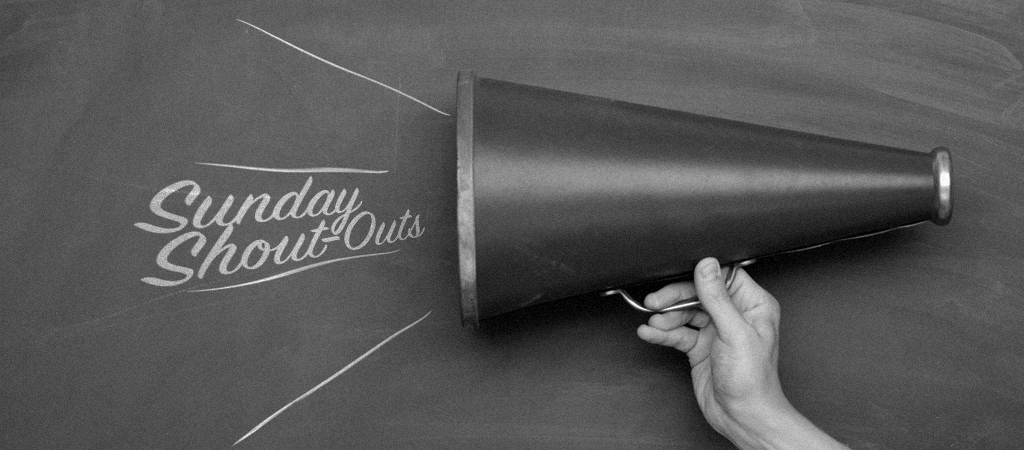 Shouting About These Three
On Sundays I like to share, you know, a few shout-outs. So today I'm shouting about these three… great posts I appreciated this past week. Hope you enjoy!
1. This post: What To Do When The Idea Won't Show Up by Amena Brown. Here's my favorite line(s):
"Creative ideas are funny creatures. They are more like cats than puppies.
They will most likely not jump up and down when they see you; tail wagging, wanting your attention.
They notice when you arrive at the page/screen/studio, walk by you, rub against your leg, and then jump on the kitchen counter, then on top of the refrigerator and stare at you. Laughing. Proving to you that you will not control them."
Amena continues with a few practical points on what to do when the ideas won't show up – and it's totally worth your time. Read the full post HERE.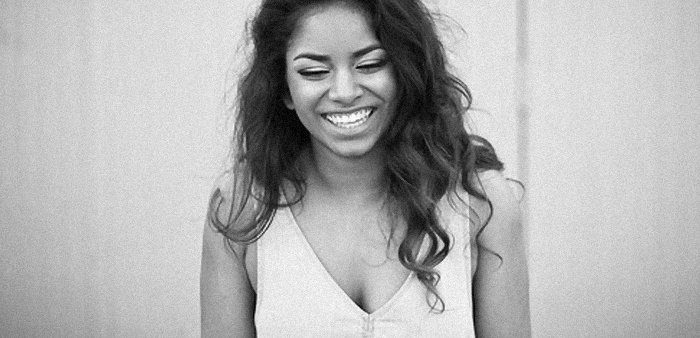 2. This post: 4 Things I Wish Someone Would Have Told Me After My Dad Died by Kelisha Gardeen. Here's my favorite line(s):
"Feeling what you're feeling is okay. The sooner you accept this, the sooner you can journey towards healing. Stop trying to fight the hurt. Be patient with yourself. Give yourself time. It's okay to have relapses, to fall into extended periods of depression, to feel hopeless, empty and alone. It's all a part of the process.
Don't rush your healing.
Learn to appreciate every morning that you wake up with a broken heart, and every night that you fall asleep crying. This will guide you into the mornings in which you wake feeling a little stronger and the nights in which you fall asleep in peace."
Check out all 4 things Kelisha wishes someone would have told her HERE.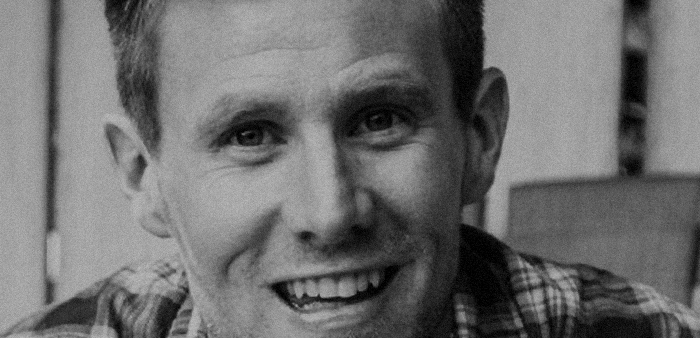 This post: Speaking Of Jesus On A Muslim Webinar by Jer Swigart. Here's my favorite line(s):
"The very best of Christianity… is a Jesus-looking people joining an enemy-loving God in restoring what's broken in our world. The very best of Christianity looks like a people oriented around Jesus who are humble, creative, collaborative, and sacrificially generous. They are a merciful and compassionate people who listen longer than feels comfortable and humbly move toward the marginalized and the misunderstood.
The best of Christianity looks like a cross-shaped people leveraging whatever power and privilege they have to usher in the restoration of broken relationships (God, self, others, world).
They are a people who actively and sacrificially move beyond neighbor-love to enemy love."
Read the full content of what Jer shared HERE.
How about you? Did you run across anything worth sharing or shouting about? Mention it below in the comments.