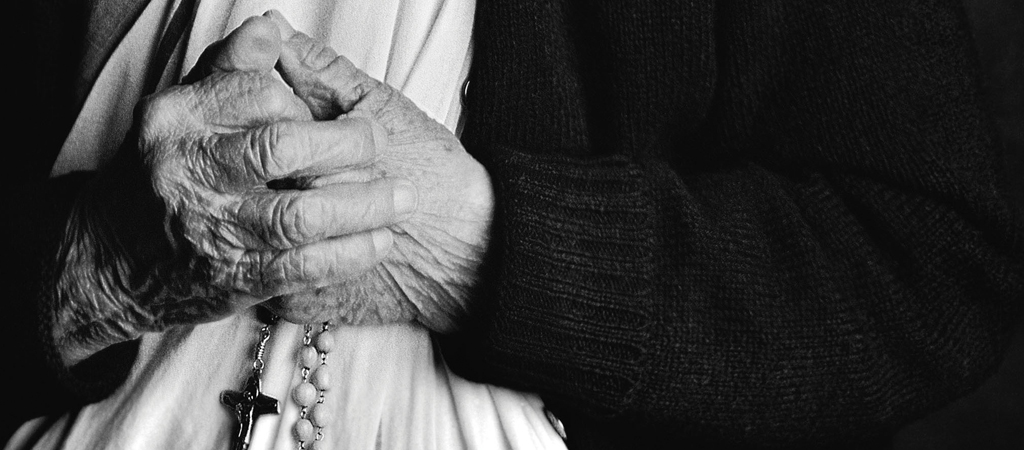 Why I'm Choosing Beautiful As My Word For 2016
Each year, for the past several years, I've chosen a word or theme or idea to inspire and influence me. A couple of years ago, my word was HUSTLE (not like the illegal sales of drugs or conning people – but the idea of working hard, showing up early, staying late… stuff like that).
Last year my theme was HUMBLE • GENTLE • OTHERS-FOCUSED. I figured if I could grow in these areas, I'd be more like Jesus.
So, for 2016, my word is BEAUTIFUL.
No, I wasn't inspired by that James Blunt song from 2004. Remember it? YOU'RE BEAUTIFUL.
Funny quick story about that song…
When it came out, our Children's Pastor Angela Hagebusch loved it. She was with her Kid's Life team of leaders at a church conference in the Chicago area and decided that she just had to have the CD (this was back in the day when people still bought CD's). So she went to, you guessed it, Target and bought the James Blunt CD.
Now in the vehicle with her crew of faithful kid's ministry workers, she popped in that CD and played YOU'RE BEAUTIFUL. Singing along with James at the top of her lungs, they got to this part of the song…
Yes, she caught my eye,
As we walked on by.
She could see from my face that I was,
Flying high.
But something went terribly wrong on that last line. What Angela didn't know was that the radio version of the song and the actual CD version were different. On the CD, James doesn't say "flying high." Nope. He uses a different F-word. You know, THE F-word. Needless to say, Pastor Angela will not be selecting music for any of our church's events in the near future.
Anyway, back to my 2016 word. The one that starts with a B.
I've been obsessed for a little while now with this thought that there is a better and more beautiful way. And I want to be all about seeking, discovering, practicing, and living out better and more beautiful ways. I also hope to partner and serve together with people who are similarly all about a better and more beautiful way. That's the root of the inspiration.
So in 2016, I want to…
Make beautiful food (and eat beautiful, more colorful food).
Go beautiful places and take some beautiful pictures.
Dream up beautiful ideas and give those ideas a try.
Think beautiful thoughts.
Write beautiful words.
Say beautiful things.
Pray beautiful prayers.
Design beautiful artwork.
Discover the beautiful in unexpected places or where it has been previously unnoticed or overlooked.
*     *     *     *
There are two verses of Scripture that are shaping how I'm thinking on this concept of BEAUTIFUL. The first one comes from Genesis – the book of beginnings…
The Lord God made all sorts of trees grow up from the ground—trees that were BEAUTIFUL and that produced delicious fruit. —Genesis 2.9
I find it intriguing how God seems to be concerned with both the aesthetic and practical nature of the trees. They were beautiful and produced delicious fruit. Capturing the eye and satisfying to the stomach.
I guess packaging and presentation does matter after all. In my work, I hope to capture the soul with what is beautiful and feed the spirit too.
The other verse takes me to the unexpected, unnoticed, or overlooked…
How BEAUTIFUL are the feet of messengers who bring good news! —Romans 10.15
Now let's just think about this in context for a moment. The book of Romans was written in the first century by Paul, most likely during his stay in Corinth, Greece. The point is: the ground there is dry and dusty – busy first century messenger feet would not be something we typically think of as BEAUTIFUL.
See how this verse takes us to the unexpected? It calls dirt-caked messenger feet BEAUTIFUL.
That's because feet are critical to the messenger's job. No, they're not glamorous or attractive or sexy. But they are beautiful in a uniquely Kingdom-of-God way. BEAUTIFUL are the feet of messengers who bring good news.
Maybe another way to say it would be something like this: BEAUTIFUL are the hands of nursery workers who change baby diapers.
Or like this: BEAUTIFUL are the aprons of the cooks, who prepare meals for our weekly 5pm service.
Or like this: BEAUTIFUL are the trunks of the cars who pick up loaves of bread from the bakery and bring them to the church to give away.
Or like this: BEAUTIFUL are the knees of the "prayer warriors" – those who constantly are praying for others.
Or like this: BEAUTIFUL are the grass-stained jeans of the retired man who just finished mowing the church property.
I love this perspective of seeing the BEAUTIFUL in the unexpected, unnoticed, or overlooked.
Mother Teresa was old before I was even born. So my entire life, I've only ever seen her as an elderly, wrinkly, hunched-over lady. Not exactly what I'd call sexy or glamorous or attractive.
I remember at some point noticing her hands – they kind of scared me. I saw how leathery and wrinkled and covered with age spots her skin was. And her hands looked boney too.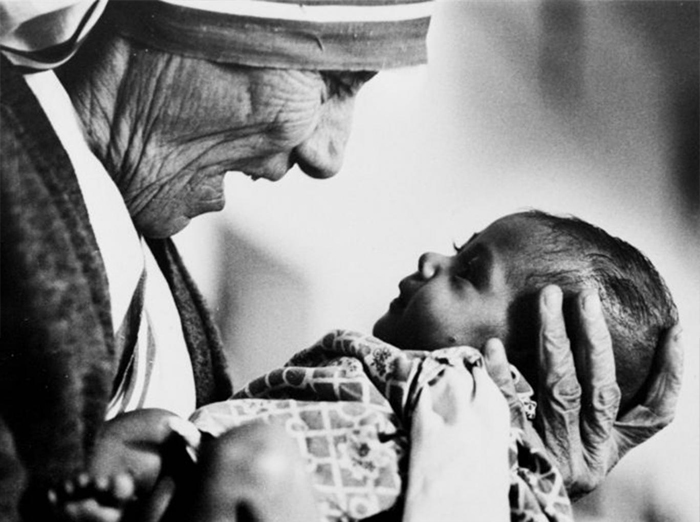 (picture: Mother Teresa cradles an armless baby girl at her orphanage in Calcutta, India, 1978 Getty)
Then when I learned about her life and what she did with it… what she did with those hands, I realized something: how BEAUTIFUL are the hands…
Yes, the BEAUTIFUL is waiting to be discovered in unexpected, unnoticed, or overlooked places. My job is to be on the lookout. I want to have an eye for the BEAUTIFUL. And I want to call it out when I see it (kind of like the girl does in this video).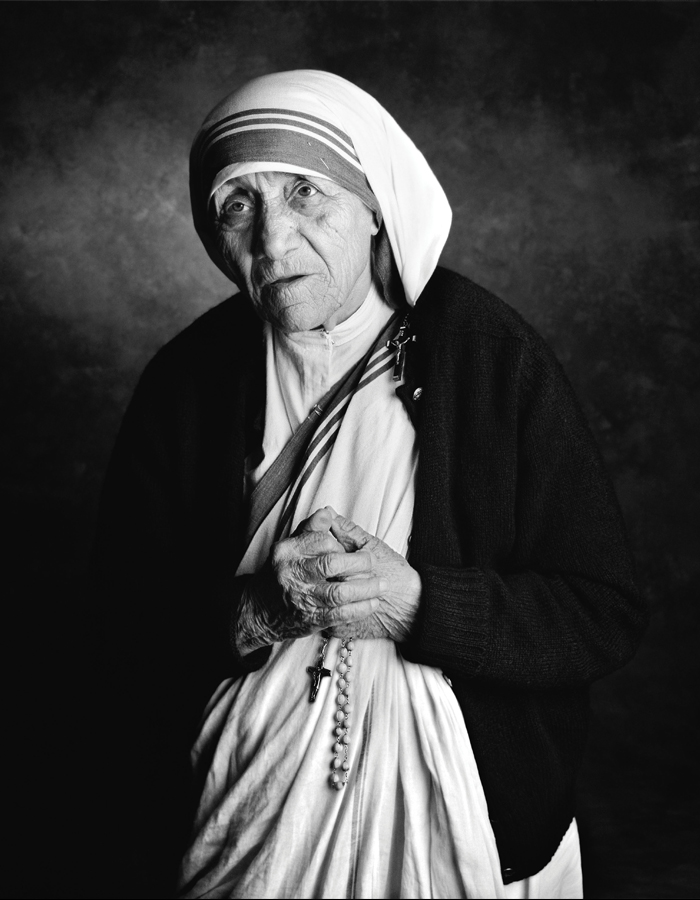 So that's my word for 2016.
What's yours?