I Wish We Were Weird Like That
I wish we Christians would be weird differently.
We're all weird. I am, that's for sure.
People generally think I'm weird when I talk about not liking white things that spread (mayo, miracle whip, sour cream, cream cheese).
Nobody agrees with me when I say, "I don't like Tom Hanks as an actor." Instead, people walk away thinking, "That guy is weird."
And then I have this thing where I enjoy sleeping in jeans – not all the time, but sometimes it's nice. My wife really thinks this is weird.
But I'm not talking about that kind of weird today.
Everybody has quirks. We'd all be pretty robotic and boring without our little idiosyncrasies.
I'm taking aim at Christians (in the U.S.) in general. We are known for certain patterns of weirdness.
Back in 2007, Barna Research did a study on 16-29 year olds and their perceptions of Christians in America. What they found was a downward shift of the Christian image…
Only 16% of non-Christians in their teens and twenties said they have a "good impression" of Christianity.
87% perceive Christians as judgmental.
85% perceive Christians as hypocritical.
78% perceive Christians as old-fashioned.
75% perceive Christians as too involved in politics.
The 2004 comedy "Saved" offers an insight into how we Christians are commonly perceived.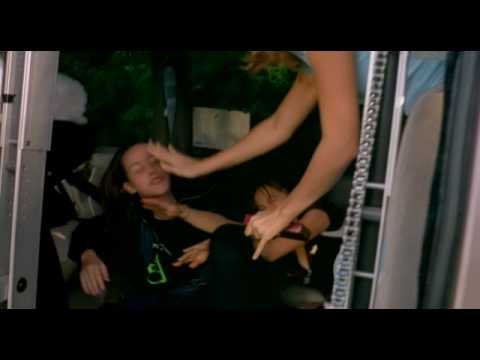 I love the scene where Mandy Moore throws her Bible at the "sinner" and angrily yells, "I am filled with Christ's love!"
The world thinks we're weird. I just wish they'd think we were weird for different reasons. I wish we Christians would be weird, differently.
At a big intersection a few blocks from my neighborhood in Maple Valley, there have been street preachers holding big signs on the corner during high-traffic times. You've seen these signs before. They list sins and warn of hell to pay. The language is old, the people look unhappy, and the whole thing is weird. Bad weird.
Christians are known for weird things like that – holding signs, telling people what to do, using scare tactics, engaging in culture wars, fighting political battles, rating sins, preaching against the sins we don't personally struggle with, and building communities that keep "them" out and "us" in.
I wish we Christians would be less weird, while becoming more weird—as in…
Less "We need to take a stand," and more "We need the character of Christ."
Less literal application of Revelation (a vision full of figurative imagery) and more literal application of Jesus' Sermon on the Mount (Matthew 5-7).
Less fighting for our rights and more loving our enemies.
Less consumerism and more self-sacrifice.
Less outrage and more compassion.
Less political and more of another Kingdom.
Less platform building and more serving others.
Less protect/preserve and more death/resurrection.
Less pointing out the sins of others and more confessing our sins one to another.
Going back to the Barna Research for a moment…
We should ask ourselves, did Jesus look like this?
Judgmental? Hypocritical? Old-fashioned? Too involved in politics?
He was definitely weird, but not for those reasons. He was weird because of His love, compassion, humility, generosity, meekness, refusal to fight or defend Himself, and for His agenda not to be served – but to serve, and give His life for us.
Jesus didn't say:
The world will know you are My disciples by your signs.
The world will know you are My disciples by your stance.
The world will know you are My disciples by your politics.
The world will know you are My disciples by your apocalyptic predictions.
Unfortunately (in my opinion), the world does know us for those things.
Here's what Jesus did say:
The world will know you are My disciples by your love for one another (John 13.35).
I wish we were weird like that.
Also in this series: "Our Weird Collections"
ADD YOUR VOICE: What do you think? What do we (Christians) need less of and more of?