It Sucks To Be A Racist (Sexist, Classist) In The Kingdom Of God
One of my favorite lines from Sunday's sermon (while reading from Revelation 6.9) was this: "It sucks to be a racist in the Kingdom of God."
I saw an endless sea of people – every variety and type, every race, every background, every class, a beautiful representation of God's creative diversity—standing before the Lamb of God. —Revelation 6.9
Earlier in the week, as I was going through our church Bible reading plan, I noticed something special in Acts chapter 6…
Things weren't all wonderful in the early days of the church. A complaint was rising to the surface over racism, classism, and perhaps even some sexism. The Hebrew-speaking widows were being well taken care of through the church's food distribution program, but the Greek-speaking widows were ignored and left to fend for themselves.
That's not the special part. That's the world we live in. Status quo. The way things work (in all their disfunction).
The special part is how their complaint was heard. It wasn't heard as trivial or stupid or reverse racism or an exaggeration or excuse to be lazy or some kind of personal attack.
It was heard. And the apostles responded. They corrected the problem. They ensured that EVERYONE would be provided for.
That is special!
When I read these verses in Acts chapter 6, it reminded me of something else I've read – a blog post by Christena Cleveland titled, "Privilege Says." Here are some of my favorite lines from that post…
Privilege says I'll only listen to oppressed voices if they offer practical solutions to the problems that they describe.
Privilege says learn my language, my customs, and my worship style — so we can all enjoy unity.
Privilege says the world's problems would be solved if everybody were just like me.
Privilege says I've earned everything I've got.
Privilege says why are the oppressed always talking about oppression? Why can't we all just get along?
Privilege says I'll only listen to oppressed voices if they describe their negative experiences in a super hopeful way and I leave feeling super hopeful.
Privilege says that reverse racism is real.
Privilege says people who disagree with me are angry.
Privilege says I would listen to oppressed people but they see everything from their unique cultural viewpoint. I, on the other hand, can see the big picture.
Privilege says your perspective is important, just not as important as mine.
Privilege says my culture naturally embodies more of the characteristics of Jesus.
Privilege says I'd definitely follow a poor/female/person of color leader. I just never have.
Privilege says this is the land of equal opportunity.
Privilege says I'm not privileged.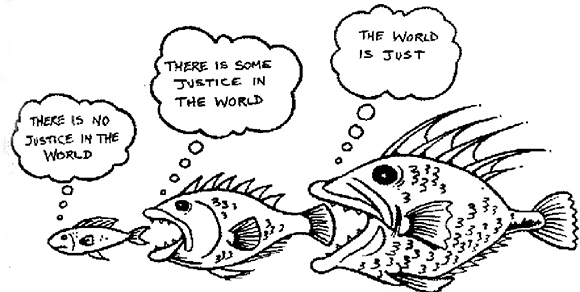 Being privileged is not a crime. But how privilege hears and responds to the oppressed, the forgotten, the overlooked, and the underprivileged – this is where crimes often happen.
It is the privileged role of those with privilege to HEAR THE COMPLAINTS and CORRECT THE PROBLEMS – to do something special.
You might also enjoy these posts:
Where Streams Flow Uphill: This Upside Down Kingdom
Will We Go The World's Way Or Another Way?