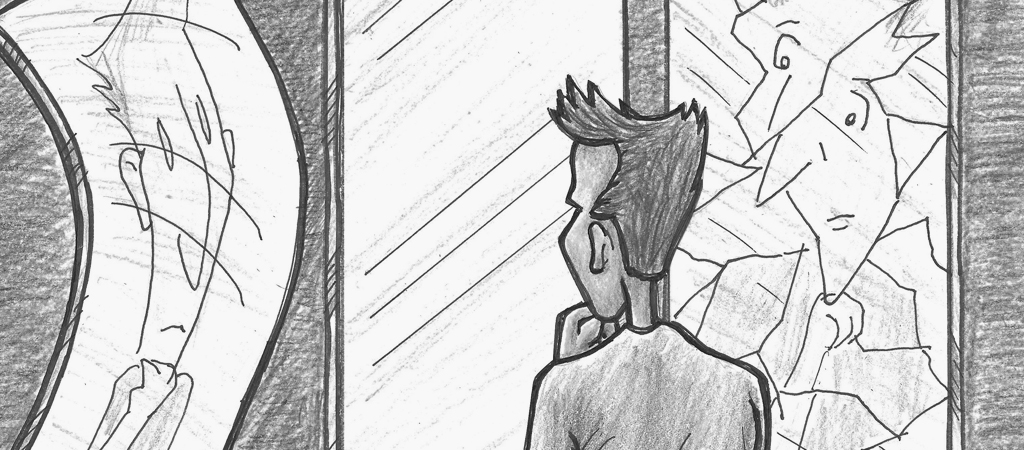 Insecurity is a Carnival Mirror
Insecurity is a carnival mirror…
It paints a false picture—a jaded one.
It exaggerates and amplifies the negative.
It attacks your sense of belonging and worth.
Insecurity makes you feel small and your problems insurmountable.
Consider these Bible characters:
—Gideon felt like the smallest, weakest, most lame guy from the worst family and tribe in Israel.
—Moses felt like no one would listen to him or believe him.
—The 10 spies felt like the New Land was a house of horrors: full of giants—the ground swallowing people whole.
—Jeremiah felt he was too young to do anything significant.
—Isaiah felt dirty and unusable.
—Elijah felt lonely and overwhelmed—he imagined that he was the only prophet left in Israel.
God saw things differently:
—He called Gideon a "mighty hero" (Judges 6.12).
—He told Moses "I will be with you" (Exodus 3.12).
—He called the New Land a place "flowing with milk and honey" (Exodus 3.17).
—He told Jeremiah "Don't say I'm too young—Don't be afraid… I will be with you" (Jeremiah 1.7, 8).
—He told Isaiah "Your guilt is removed and your sins are forgiven" (Isaiah 6.7).
—He told Elijah that he wasn't alone: "I will preserve 7,000 others" (1 Kings 19.18).
Ya gotta know, insecurity is a carnival mirror!
It distorts reality. It lies. It plays to your biggest fears and worries. It robs you of strength and security.
It says: "You don't belong. You don't fit. You're not wanted. You're not loved. You're not accepted. You can't… You won't… You'll never…
It's time to reject the distorted lies of insecurity's carnival mirror.
God gives us a brand new perspective.
Your image and identity is being made new.
You belong. You fit. You're wanted. You are loved. You are accepted. You can, and you will…