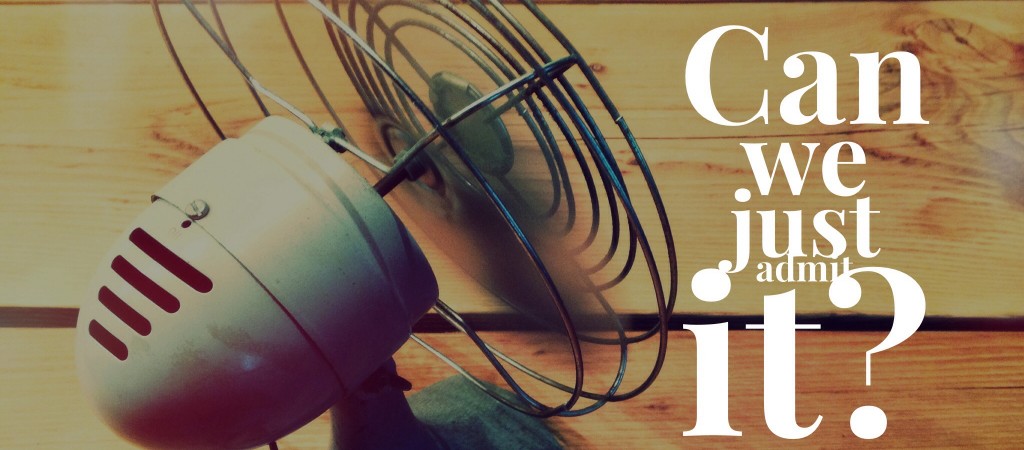 SPIN: Can We Just Admit It?
Several years ago, I was on a teaching team at a church. We crafted a summer sermon series together entitled, "Heroes & Bums." The idea was to highlight various Old Testament characters and portray them as either a "hero" or "bum" based on their behavior.
I was pretty excited about this series. In fact, the idea was mine—so I was REALLY EXCITED about "Heroes & Bums."
Looking back, I'm rather embarrassed about the whole thing. It took some serious finagling to fit these Bible characters in either the "Hero" box or the "Bum" box. The heroes weren't all that heroic and they had quite a few shady bum tendencies.  The bums weren't all bums either—every once in a while, they had bright heroic moments.
What's embarrassing to me is the amount of spin required make this sermon series work the way we wanted it to. We left large amounts of information out, and we emphasized the bits that reinforced our angle.
Spin. It's everywhere.
Sometimes I wonder, "Can we just admit it?"
In case you're not sure what I'm talking about, let's define spin…
"Spin is a form of propaganda that relies on deceptive methods of persuasion. Think: politics, advertising, and religion. Spin is often characterized by exaggeration, euphemisms, inaccuracies, half-truths, and excessively emotional appeals."
There's actually a book called "How To Lie With Statistics." The English version alone has sold over 1.5 million copies.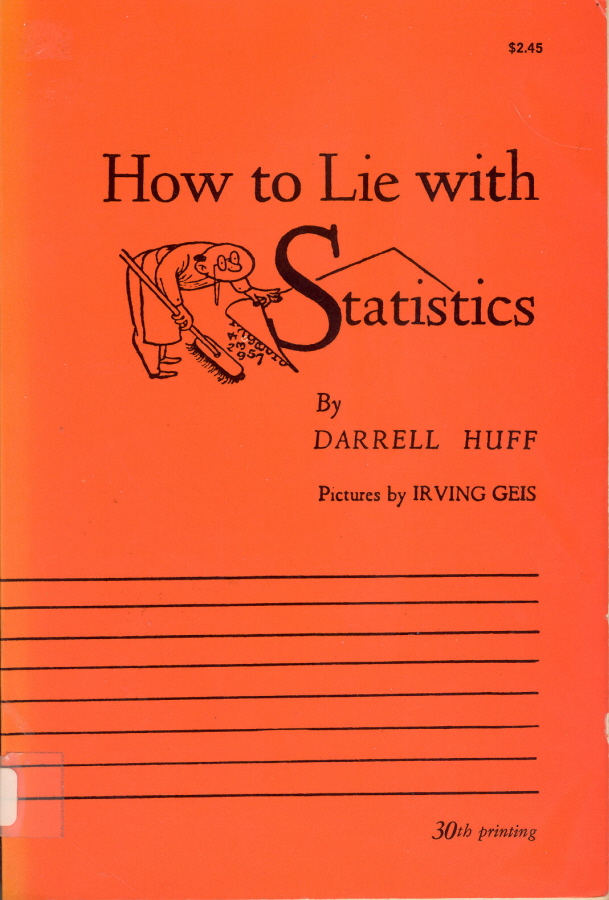 Think about a fan. The faster it spins, the more blurry the blades get. And it's hard to make out what they actually look like. In fact, they sometimes create optical illusions as they spin.
That's what spin does. It makes it difficult to see what's really there. It creates illusions.
I thought it would be fun to put some flesh on this – so here are a few statements WITH SPIN and then WITH NO SPIN:
Spin: The new iPad is a truly magical device offered at an amazing price.
No Spin: The new iPad has a few minor changes and costs the same as before.
Spin: Our church is bursting at the seams—it was standing room only today!
No Spin: The chairs were 80% filled. Five people were standing for various reasons.
Spin: Sorry for those tweets from my account. I got hacked!
No Spin: I clicked a sketchy link and it used my account to send spam to all my followers.
We put spin on our résumés, Christmas letters, online profiles, carefully cropped Instagram pictures…
Can we just admit it?
Like, can we just admit that the duck-faced selfie "makes my face look thinner than it actually is" ladies?
And guys, can we just admit that whatever you've been saying about how tall you are, you're actually 1 to 2 inches shorter in real life?
Can we just admit it?
As a Christian leader, I am often tempted to "faith it." That's where you fake it, but add an element of faith. In other words, I'm tempted to say what I want to be true AS IF IT IS ALREADY TRUE instead of just saying what is.
Another temptation is to employ "Christianese" to portray what I'm doing in a more spiritual light. This is when I say, "The Lord is leading me to…" instead of, "I want to do this other thing now…" (Rachel Held Evans has an excellent post on this here)
Can we just admit it?
Can we admit that our politics don't actually fit into only the "Hero" box or the "Bum" box?
Can we admit that we're addicted to image management? Is it OK to show some cracks in our Christmas letters and online profiles? (Yeah, I'm not gonna suggest we show cracks in our résumés. We'll just keep spinning those)
Aesop said, "No one believes a liar even when he's telling the truth." He illustrated this principle through his well-known fable, "The Boy Who Cried Wolf."
I want to modify Aesop's story a little bit.
What if, instead of announcing scary wolves, the boy told everyone there were cute bunnies? What if he had fake happy news instead of fake bad news?
Would he be any more believable?
I don't know for sure, but I'm guessing Aesop's principle would still apply…
No one believes a liar even when he's telling the truth.
Maybe all the constant spin has inoculated us from being able to see what is truly great. And perhaps we've heard "magical device" a few too many times from the beloved Apple Co.
Can we just admit it?
"Don't do or say what isn't so. I hate all that stuff. Keep your lives simple and honest." —Zechariah 8.17 MSG
This is part 1 of 3 posts this week. Come back tomorrow for "Spin & My Ego" and on Thursday for "Can Spin Be Redeemed?"
QUESTION: What's your take? How (and where) do you see spin?