When I was in first grade, one of the kids in my class told me how girls get pregnant. Before this, I hadn't given it much thought. But now I knew the facts of life because Steven explained them to me. Here's what he said:
If you look at a girl's belly button, she'll get pregnant.
I took it as a warning. And for a while, I was pretty concerned that I might accidentally see a girl's belly button and get her pregnant.
Eventually I learned the truth about pregnancy. Actually, over time, I learned more of the "facts" of life, and the whole story became a little clearer.
Another kid told me, "If you kiss a girl, she'll get pregnant." Now this sounded a lot more plausible to me, but I started to wonder about my aunt who greeted everyone with a huge kiss on the face at all of our family gatherings…
What Steven and the other kid told me wasn't the whole story. They didn't have all the facts. I'm sure what they said had some truth to it. I've looked at my wife's belly button before, and she did get pregnant – but as you probably already know, belly button sightings and pregnancy do not have a cause and effect relationship.
I used to believe that stuff about how girls become pregnant. Now I don't, because I know there's more to the story.
There's something else I used to believe that I don't anymore…
I used to believe that richer, louder, stronger, faster, bigger is always better.
For the sake of time, I'm just gonna talk about the richer part.
Maybe it's because I grew up having frugal parents. Or maybe it's because I watched every episode of Miami Vice. For whatever reason, as a young man ready to make my way in the world, I had an insatiable appetite for MORE. I wanted designer labels, expensive cars, and a big, big house with lots, and lots of rooms.
I believed richer is always better.
So I paid attention to preachers who preached on the virtues of MORE. I read books like The Richest Man in Babylon. I bought a Breitling "replica" (that's the nice way of saying "knock-off") from a shady character just off Canal Street in New York for $35 so I could fake it until I make it.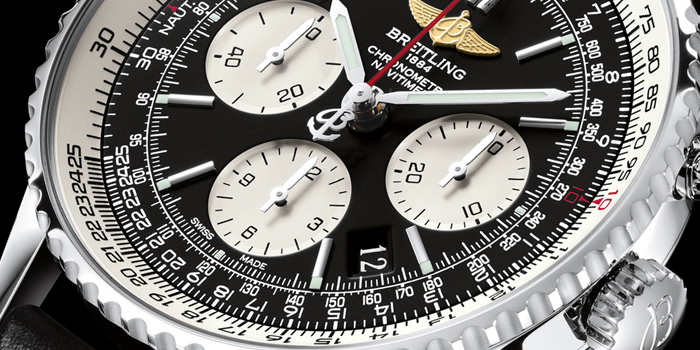 "Richer is always better" was the story I believed through my twenties and into my thirties. It shaped by attitude and actions. I admired rich people and looked down on the poor. I memorized Bible verses that seemed to reinforce the richer is always better story.
Slowly, over time, I learned more of the "facts" of life, and the whole story became a little more clear. Just like belly buttons and pregnancy, "richer is always better" is an incomplete picture.
When I went to the Dream Center in L.A., I saw a church that genuinely cared for the hurting, the broken, the marginalized, and the poor. And you know what? It looked like Jesus.
Then I went to New York and worked with Metro Ministries in the ghettos of Brooklyn – ministering to thousands of beautiful, underprivileged kids. And you know what? It looked like Jesus.
Then I went to Swaziland and worked alongside our missionary friends – feeding children, building makeshift church structures, providing a tiny cinderblock home for a single mother… And you know what? It looked a lot like Jesus.
A long time ago, my fake Breitling watch broke. Something else was breaking in my life too – the "richer is always better" story.
In recent years, I've been attempting to shape a church that looks kinda like the Dream Center and Metro Ministries and my missionary friends. We love giving backpacks filled with school supplies to the kids in our community every August. We purchase frozen turkeys and thanksgiving groceries and give them to families in need. We give hundreds of Christmas toys to children…
And I think it looks like Jesus.
I heard Richard Rohr talk about the wealthy being disadvantaged. He said riches numb us to the Kingdom of God. He also said we need the poor because they are more in tune with, and hungry for, the Kingdom of God than we are.
Jean Vanier, who works with the severely handicapped, said, "When people love each other, they are content with very little. When we have light and joy in our hearts, we don't need material wealth. The most loving communities are often the poorest. If our own life is luxurious and wasteful, we can't approach poor people. If we love people, we want to identify with them and share with them."
I am thankful for Dave Ramsey's Financial Peace teaching. It has helped my family to live debt-free and give more generously. Sometimes, however, he makes me uncomfortable because I hear that old story, "richer is always better."
Yesterday, I saw this post on Dave Ramsey's website, 20 Things the Rich Do Every Day – So what do the rich do every day that the poor don't do?

In my opinion, this doesn't look like Jesus. It does send a clear message though: "richer is always better."
After reading the Dave Ramsey post, I came across this Tweet from Christena Cleveland:
More often than not, the low-income people who attend predominantly middle-class churches are marginalized as "recipients" rather than invited in as "irreplaceable participants."
It was a quote from a longer post she'd written…
"Many Christians have also forgotten about how much our leader Jesus went out of his way to value and embrace people from lower economic classes.
Jesus seemed particularly passionate about connecting across class lines, addressing the physical needs of the poor, and even commanding his followers to ensure that poor people are central to the life of the community:
'When you give a luncheon or dinner, do not invite your friends, your brothers or sisters, your relatives, or your rich neighbors; if you do, they may invite you back and so you will be repaid. But when you give a banquet, invite the poor, the crippled, the lame, the blind…' (Luke 14:12-13)
If we want to follow in the footsteps of Jesus, we must remind ourselves that Jesus addressed people's physical needs, but he also affirmed people's dignity.
Remember that financial independence is not one of the fruits of the Spirit. Chalk it up to the "protestant work ethic." Blame it on our class-based culture in which high income earners are perceived as more valuable than low income earners. Attribute it to our false belief that money buys happiness. Regardless, we seem to think that people who are financially dependent are somehow less "holy" than people who are financially independent.
Mark Van Steenwyk, author of The Unkingdom of God, said it best: 'A selfish middle class person is respected more than a generous homeless person.'"
Christena concluded her post by quoting Tim Keller:
"When you come upon those who are economically poor, you cannot say to them, 'Pull yourself up by your bootstraps!' because you certainly did not do that spiritually.  Jesus intervened for you. And you cannot say, 'I won't help you because you got yourself into this mess,' since God came to earth, moved into you spiritually poor neighborhood, as it were, and helped you even though your spiritual problems were your own fault… My experience as a pastor has been that those who are middle-class in spirit tend to be indifferent to the poor, but people who come to grasp the gospel of grace and become spiritually poor find their hearts gravitating toward the materially poor."  (from Generous Justice)
The story I used to believe says richer is always better. Now I know that's not the whole story. I'm still learning – hopefully the story that looks a lot like Jesus.
QUESTION FOR YOU: How have your views on wealth changed over time?
This is part 1 of a 3-part series. Come back tomorrow for "Success Will Make My Insecurities Go Away" and on Thursday for "Catholics Aren't Christians."