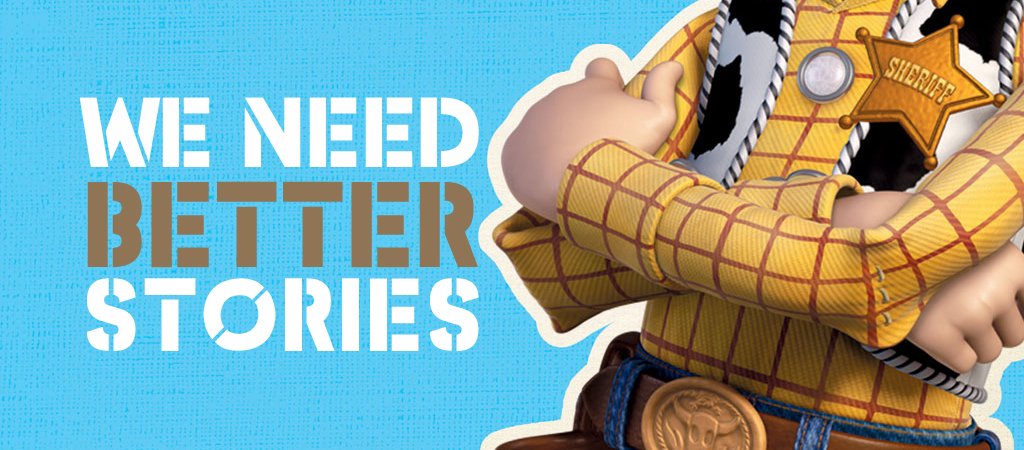 The Danger of a Single Story
Last week, I noticed this Tweet from a local Christian celebrity:
"I like guns, sports, red meat, cage fighting and yelling. It's called being a man. Deal with it Seattle."
Honestly, it annoyed me. Why?
Because it's a reduced, overly-simplified, single story of what being a real man is all about – and it implies that Seattle-area males fit into a different single story (they're vegan pansies).
I resist this type of single story because I know it does not represent the whole truth. Not even for the guy tweeting it. I believe he also has a gentle, romantic, peaceful, kind, and compassionate side – that is just as fully "man" as his testosterone-laden self-description.
Here's how I scored on the 5 things you're supposed to like in order to be called a man:
2 of them, I definitely like.
1 of them, I sometimes like.
2 of them, I really don't like at all. In fact, I avoid them.
If this yelling, fighting, red meat-eating, sports-playing, gun-toting, man-tweeter happened to see me walk into Nordstrom Rack sipping on a vanilla rooibos tea latte, what would I be called?
The thing is, stories are powerful. They reveal where we've been, what we've done, and who we are. And the more simple the story, the more it sticks.
But, unfortunately, when people and places are reduced to a single story, dignity is stripped away and they are painted as a caricature. Notice the definition of caricature:
"A picture, description, or imitation of a person or thing in which certain striking characteristics are exaggerated in order to create a comic or grotesque effect."
Interesting. The point of caricaturizing is to create a comic or grotesque effect – to make people laugh at or be disgusted with the caricature.
That's what a single story does. It elevates the single-story teller, while diminishing the object of the single story.
Think about it. How often do we give a single story, a caricaturization, to…
The poor
The rich
Republicans
Democrats
Celebrities
People on food stamps
Hollywood
Gays
Pro athletes
Charismatics
Southern Baptists
Mexicans
African Americans
Europeans
Men
Women
Young people
Old people
It's super easy to do. Just go through the list, look for people you disagree with or dislike – and immediately you have that single story of them running through your mind…
"The rich are greedy."
"People on food stamps are lazy."
"Southern Baptists are angry."
The single story serves to elevate the story-teller and diminish the object of the story. As Christians, this should never be our aim.
Paul wrote, "Be humble, thinking of others as better than yourselves. Don't look out only for your own interests, but take an interest in others, too." —Philippians 2.3, 4 NLT
I believe taking "an interest in others, too" requires a willingness to hear many stories, not just the single story about them.
Author Chimamanda Ngozi Adichie has given a truly remarkable TED Talk on The Danger of a Single Story. I hope you'll take a few minutes to watch it.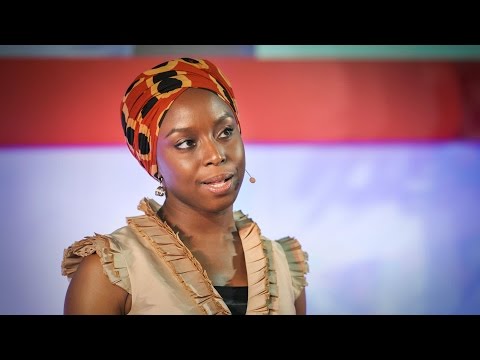 In her talk, she describes the experience of leaving her home country of Nigeria to attend university in the United States:
"My American roommate was shocked by me. She asked where I had learned to speak English so well, and was confused when I said that Nigeria happened to have English as its official language. She asked if she could listen to what she called my 'tribal music,' and was consequently very disappointed when I produced my tape of Mariah Carey. She assumed that I did not know how to use a stove.
What struck me was this: She had felt sorry for me even before she saw me. Her default position toward me, as an African, was a kind of patronizing, well-meaning pity. My roommate had a single story of Africa: a single story of catastrophe. In this single story there was no possibility of Africans being similar to her in any way, no possibility of feelings more complex than pity, no possibility of a connection as human equals."
"I've always felt that it is impossible to engage properly with a place or a person without engaging with all of the stories of that place or person. The consequence of the single story is this: It robs people of their dignity. It makes our recognition of our equal humanity difficult. It emphasizes how we are different rather than how we are similar." — Chimamanda Adichie
This is something we Christians must care about – engaging with all the stories of people – so that we are able to genuinely care for them as children of God, not caricatures in a dark, scary world.
I think our tendency to caricaturize others, giving them a single story, is rooted in fear, pride, self-preservation, and competitiveness. Let me be even more clear: I think it's sin.
And when we resist this tendency, when we listen and learn, when we acknowledge we don't have all the information, when we actually care – we become more like Jesus, who halted the stoning of the woman who had been given a single story (Adulterer) by her religious judges.
"Stories matter. Many stories matter. Stories have been used to dispossess and to malign, but stories can also be used to empower and to humanize. Stories can break the dignity of a people, but stories can also repair that broken dignity." — Chimamanda Adichie
JOIN THE DISCUSSION
How have you been affected by the single story? When are you tempted to caricaturize and give a single story to people or places?

This is part 3 of a 3-part series on Better Stories. Check out yesterday's "The Science of Why Stories are so Powerful," and Tuesday's "Stories With Mischief and Little Bits of Trouble."