So that the world may be made Easter new, without greedy lack, but only wonder
Thankful Notes (#237)
This was a good day. Maybe not a typical Saturday, but still… good. My dad has been in his new house next door for two nights now and we are in the beginning stages of establishing a new rhythm.
Tomorrow is Easter Sunday, and, of course it will be different.
I'm not 100% OK with that, but then again, I have no power to change these things. I am proud of what our church is doing. Years and years ago, I remember hearing Pastor Tommy Barnett talking about, "When you poke something, what does it bleed?"
Our church bleeds serving and giving… and something about that reminds me of Jesus.
We will have our Drive-Thru Food Bank tomorrow at 10am and 5pm. Groceries and toiletries and Easter baskets for kids will be handed out to anyone who comes through. And I know a good number of our church family will stop by with donations.
We also have a special Easter edition of our NWLife Weekly Conversation Video Podcast featuring some beautiful music performed by our band, and an Easter story summary told by one of our own kids—Kainoa, and an outdoor sunrise reading of John chapter 20 by Shannel, and a conversation among the teaching team about what Easter means to us.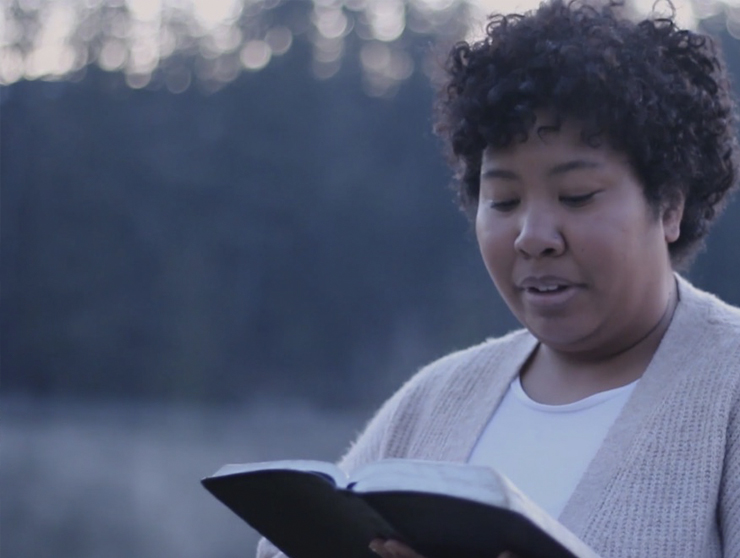 While my heart longs for a different kind of Easter Sunday, it is also at peace and fully satisfied with what we have managed to do as a church in these strange times.
I hope you will join us, either in person or online, tomorrow for the most unique Easter of our lifetime.
An Easter Prayer by Walter Brueggemann:
On our own, we conclude:
that there is not enough to go around
we are going to run short
of money
of love
of grades
of publications
of sex
of beer
of members
of years
of life
we should seize the day…
seize the goods…
seize our neighbor's goods
because there is not enough to go around
and in the midst of our perceived deficit;
You come
You come giving bread in the wilderness
You come giving children at the 11th hour
You come giving homes to the exiles
You come giving futures to the shut-down
You come giving Easter joy to the dead
You come… fleshed… in Jesus
And we watch while
the blind receive their sight
the lame walk
the lepers are cleansed
the deaf hear
the dead are raised
the poor dance and sing.
We watch… and we take
food we did not grow and
life we did not invent and
future that is gift and gift and gift and
families and neighbors who sustain us
when we do not deserve it.
It dawns on us, late rather than soon, that
You give food in due season
you open your hand
and satisfy the desire of every living thing.
By your giving,
break our cycles of imagined scarcity
override our presumed deficits
quiet our anxieties of lack
transform our perceptual field to see
the abundance…mercy upon mercy
blessing upon blessing.
Sink your generosity deep into our lives
that your much-ness may expose our false lack
that endlessly receiving, we may endlessly give,
so that the world may be made Easter new,
without greedy lack, but only wonder
without coercive need, but only love
without destructive greed, but only praise
without aggression and evasiveness…
all things Easter new…
all around us, toward us and by us
all things Easter new.
Finish your creation…
in wonder, love and praise. Amen.