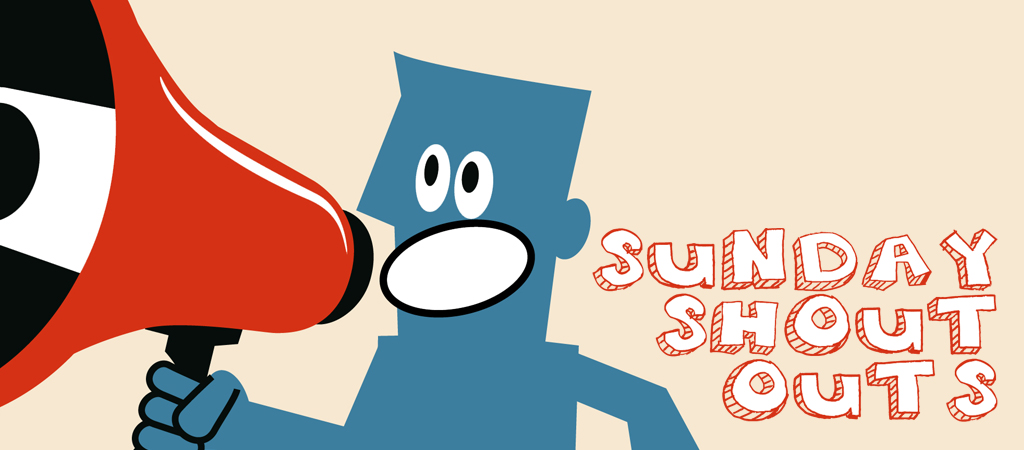 Happy Sunday everyone! Each week, I like to share what I enjoyed on the internet and give you some recommended reading. This stuff will make you smarter, more compassionate, and better looking too (OK, that last part might not be true).
This post from Sammy Adebiyi, "Wanted: Saviors & Messiahs. Now Accepting Applications." Sammy is the young adult pastor at Northpoint church in Toledo, Ohio. He's also a national speaker for Food for the Hungry.
This post from Bev Murrill, "A Generous Life—Marginally Speaking," as featured in shelovesmagazine.com. Bev lives is Australia and is a speaker and author. I love the title of her book, "Speak Life and Shut the Hell Up."
This post by Sasha Dichter, "To Whom Am I Speaking." Sasha and his friends created Generosity Day. If you speak to groups or audiences, this is definitely worth reading.
This post by Ramon Mayo, "Christianity is Not the White Man's Religion." Ramon is a writer and urban farmer living in Chicago, Illinois.
NOW YOU RECOMMEND SOMETHING: What did you see or read this week online that you recommend?