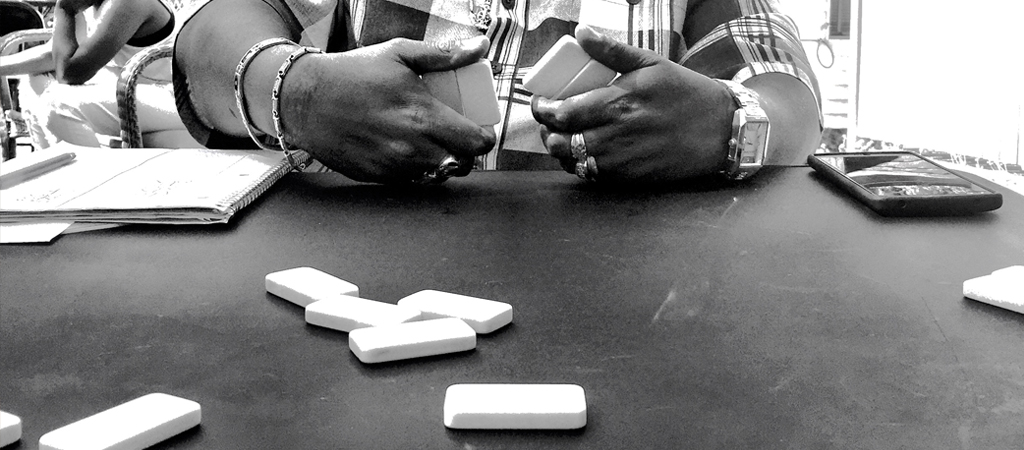 *picture above: playing dominoes with my friend (and partner for the game) Anthony
*     *     *     *
A few weeks ago, I went to a birthday party for my friend Anthony. Somehow I got the time mixed up (probably because I didn't ask the right questions ahead of time) and arrived a good hour early to the party. There were a few other family members who had arrived early too – so Anthony suggested we sit down and play a game of dominoes.
Anthony and I were partners – we played against Andy and LaVelle. I sat down and pretended like I knew what I was doing. But here's the thing: I have never played dominoes in my life. I had zero knowledge of the rules. I sat and pretended, copied, and stumbled my way through two games.
And I made my team lose. Why? Because I didn't ask questions.
*     *     *     *
 I've talked with a friend before about longing for safe places where anything can be… Read More