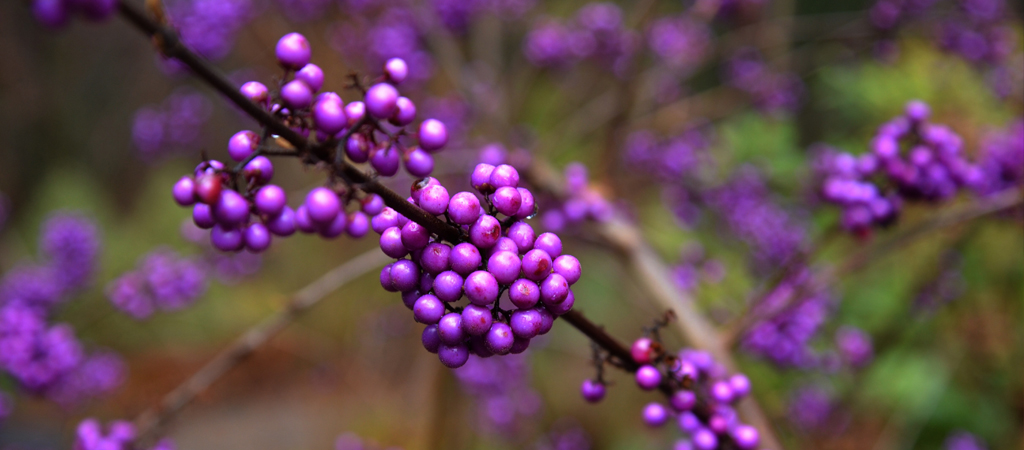 *photo above: Callicarpa shrub (Beautyberry) at the Lake Wilderness Arboretum
Elizabeth gave a glad cry and exclaimed to Mary, "God has blessed you above all women, and your child is blessed. Why am I so honored, that the mother of my Lord should visit me? When I heard your greeting, the baby in my womb jumped for joy. You are blessed because you believed that the Lord would do what he said." —Luke 1.42-45
In Jan Richardson's introduction to her book Circle of Grace: A Book of Blessings for the Seasons, she writes…
I find myself compelled by the power of a blessing: how in the space of a few lines, the stuff of pain, grief, and death becomes the very substance of hope. I wanted not only to know more about that place; I wanted to live there. Blessings enable us to perceive the ways the sacred inhabits the ordinary, impressing upon us that every moment and each place lies within the circle of God's care.
Blessings are often poetic, pulsing with the rhythms of invocation… and taking on the cadence of litany and liturgy. They use ordinary language in ways that can become extraordinary, offering words that arrest our attention and awaken us to how the holy is at work in our very midst.
A true blessing is meant also to provoke us, to incite us to a response. The best blessings awaken our imaginations.
The story of Mary's visit to Elizabeth… Read More