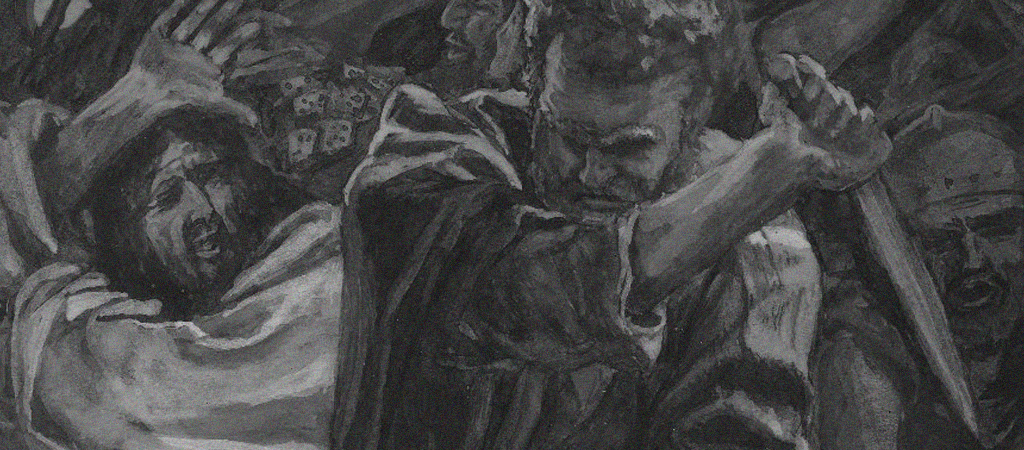 Why Did Jesus Tell Them To Buy Swords?
A friend recently asked me the following question:
My reading this morning is in the latter chapters of Luke. The Last Supper is finished, they're heading for the garden and what Jesus knows is His arrest and murder. He tells the disciples to bring swords. They say they have two, and He says "It'll do." Off they go.
Yet, in John, when stuff starts to go down and Peter actually uses one of those swords, Jesus tells him to put it away, because answering violence with violence is not the answer. Then He fixes the damage that Peter did.
So here's the conundrum:
Why did Jesus tell them to bring swords in the first place?
If He didn't want anybody using them, why did He make such a big deal about having them? I really don't get it, and I'm open to answers.
Here is my answer:
Context is king – and reveals the answer to the question…
Only at one point did Jesus instruct his disciples to get a sword. They responded, "We have two among us." Jesus said, "That is enough." Enough for what?
And when the time came for use of the sword(s), what did Jesus say? He rebuked Peter and told him to put down the sword, "Those who live by the sword will die by the sword."
 It seems that the instruction to get a sword had more to do with the fulfillment of prophecy than it did with Jesus' desire for his disciples to conquer or even defend themselves with weapons.
So… back to context. The answer is found in Luke 22 when Jesus tells them to sell coats to buy swords:
36 "But now," he said, "take your money and a traveler's bag. And if you don't have a sword, sell your cloak and buy one! 37 For the time has come for this prophecy about me to be fulfilled: 'He was counted among the rebels.' Yes, everything written about me by the prophets will come true." 38 "Look, Lord," they replied, "we have two swords among us." "That's enough," he said.
So that prophecy would be fulfilled "He was counted among the rebels."
It comes from Isaiah 53.12 "He was counted among the rebels. He bore the sins of many and interceded for rebels." 
Two swords were enough for what?
They were enough to fulfill the prophecy and justify the Jewish authorities accusing him of being a rebel leader.
*     *     *     *
In the Kingdom of Jesus, we gain our lives by losing them.
Jesus won by losing – by dying. Never did he defend himself. Never does he call for us to defend him, or ourselves.
We follow in the ways of Christ…
the loving, serving, giving, forgiving, laying- down-of-self ways of Christ.