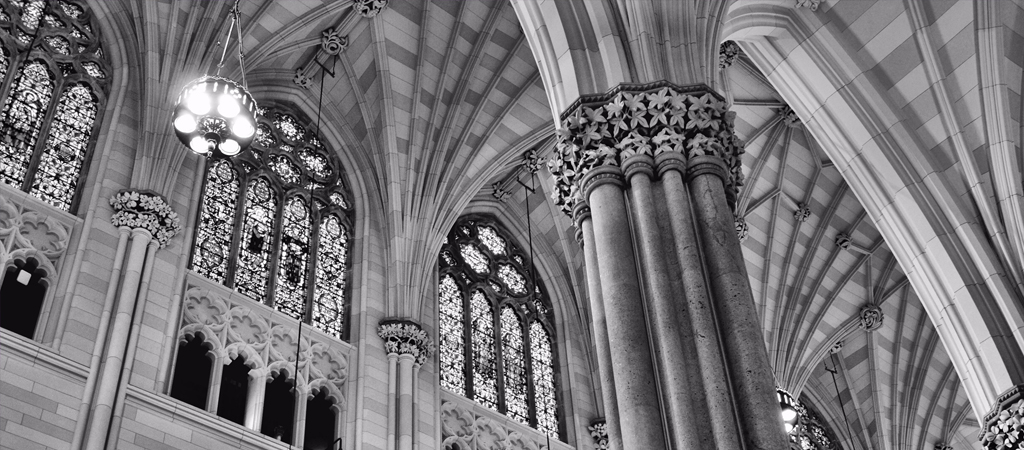 Advent Day 3: Hope in the Wait
*photo above: inside Saint Patrick's Cathedral, Manhattan
I am so tired of waiting, aren't you,
 for the world to become good and beautiful and kind? —Langston Hughes
We don't like waiting. We want everything right now. Stores announce "Christmas is Here" the day after Thanksgiving… but Christmas isn't here. Not yet. A more accurate statement would be "Advent is here." Advent is a word that comes from the Latin and it means "coming." Advent is a time of expectant waiting and preparation for the coming of God's promise – the arrival of Christ.
I have a tendency to be an agitated waiter—and there's a rhythm to my agitation… sighing, texting "I'M WAITING," checking the time again, shaking my head, rolling my eyes, scrolling through my Twitter feed for a momentary distraction, and repeat. When I'm deep in my cycle of agitated waiting, I can feel my blood pressure rise along with feelings of anger and resentment. Nothing good ever comes from this. Agitated waiting doesn't make me a better person and it doesn't help whoever or whatever I'm waiting for either.
Waiting isn't exactly something we're very good at in 21st century America. We've been trained to expect no wait. But maybe waiting isn't all bad all the time.
Maybe God created the wait for our good.
Expectant mothers and fathers wait. Farmers wait. We all must wait.
The question isn't whether or not we will have to wait—the question is: what kind of waiters will we be?
A few days ago, my family and I were in New York. While walking down 5th Avenue, my daughter said she wanted to go into Zara to look around. At first, I protested. "We have Zara at home! You don't need to go in there." But it became clear that I was not going to win this argument. Ashah suggested I go across the street to Saint Patrick's Cathedral. Smart girl.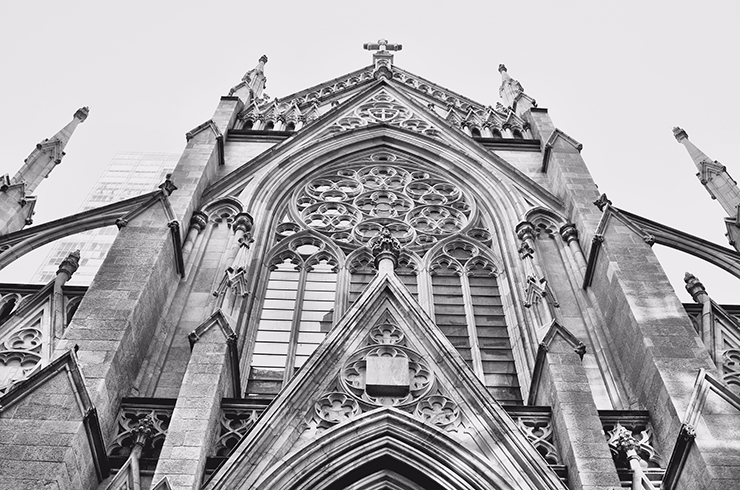 Instead of standing outside the store going through my usual cycle of agitated waiting, I walked into Saint Patrick's and sat down. The place is awe-inspiringly beautiful. Within a few minutes of my arrival, the noon Mass began. I must have been there for an hour and a half because I sat through three masses.
While waiting, I was listening, watching, learning, being inspired, thinking, dreaming… I was actually enjoying myself. Not one eye roll, sigh, text message in all caps, Twitter escape, head shaking, or time checking. The wait was good. It was good for me. And when Shari and Ashah came and found me, I was good for them.
Waiting—the Advent kind of waiting—is not some passive snooze-fest. It's also not a blood pressure raising cycle of agitation. It's not about doing nothing and it's not about being upset.
The Advent kind of waiting is active and hopeful.
The Old Testament prophesied about John the Baptist, "The voice of one crying in the wilderness: 'Prepare the way of the Lord; Make straight in the desert a highway for our God.'" —Isaiah 40.3
The first chapter of the Gospel of Mark says this is what John did. He waited by being active and hopeful. He knew God's promise was coming and he was preparing the way.
When Langston Hughes wrote "I am so tired of waiting, aren't you,
 for the world to become good and beautiful and kind?" he was talking about being tired of the do-nothing kind of waiting. He was making a case for the Advent kind of waiting. Hughes is suggesting that while we wait for the world to become good and beautiful and kind – we should start preparing the way.
Advent happens during the shortest, darkest, coldest days of the year. There is much lack out there. There is much darkness out there. There is much coldness out there. But we wait for God's promise.
And there is hope in the wait.
In the darkest of days, we trust the Light will come. We live as children of the Light. While we wait, we prepare the way.
Those who choose, even on a small scale, to love in the midst of hatred and fear are the people who offer true hope to our world. —Henri Nouwen