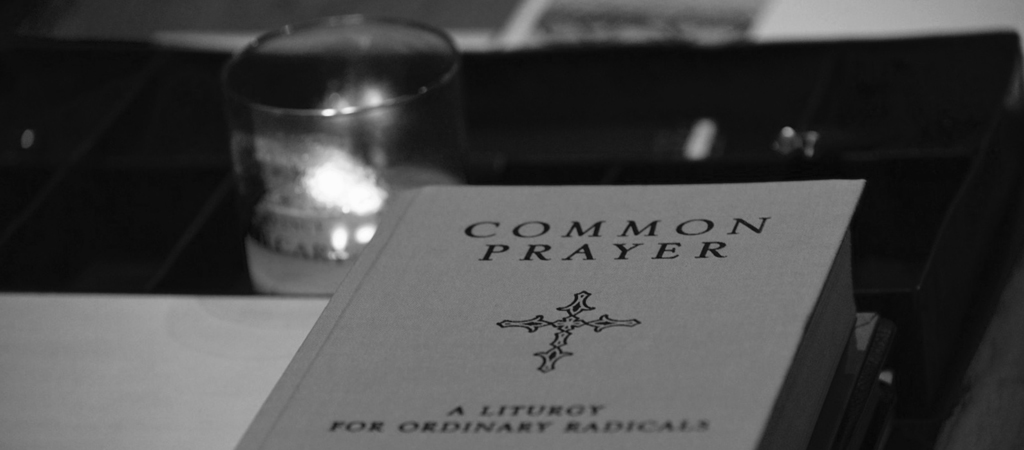 Favorite Books Read In 2016
I thought I'd share the list of my favorite books read in 2016. A new thing (for me anyway) that I've been doing is reading poetry and fiction… I think Brian Zahnd convicted me with something he wrote that included the following quote from Eugene Peterson:
Isn't it odd that pastors, who are responsible for interpreting the Scriptures, so much of which come in the form of poetry, have so little interest in poetry? It is a crippling defect and must be remedied.
So anyway, this year's list includes a little poetry and fiction too. Not everything on the list is new—in fact, some of the books are quite old. It's just that I read them in 2016 and they made my favorites list. Here they are (in no particular order):
1. Water to Wine: Some of my Story by Brian Zahnd – OK, so I might have lied about "no particular order," at least concerning this one. It's number one on my list because this was the best book I read all year. Honestly, I wish every Christian would read it. If you only read one book from my list, please read this one!
2. Way of Love: Recovering the Heart of Christianity by Norman Wirzba – this book is accessible, enjoyable to read, and totally connects with the heart. I rarely mark up a book as much as I did this one. And this line is gonna stick with me for a long time:
It is a profound calling to look at whatever is before us and ask, "How can I make love visible here and now?"
3.  Celtic Daily Prayer: Book Two: Farther Up and Farther In by the Northumbria Community – this is designed as a daily prayer/devotional book. It is both thought-provoking and beautiful… something to look forward to every day.
4. Life's too short to Pretend You're not Religious by David Dark – David has become one of my favorite authors (his book The Sacredness of Questioning Everything is also on my list). I love his grasp of popular culture. This one is guaranteed to make you think.
5. Cry, the Beloved Country by Alan Paton – this book was originally written in 1948 and is about racial injustice in South Africa.
6. The Sacredness of Questioning Everything by David Dark – I found this book to be a load-lifter, a relief, and an encouragement.
7. People of the Second Chance by Mike Foster – this one was a joy to read, full of inspiring stories with a message that resonates. I've purchased a number of them to give to friends because it's that good.
8. Trouble I've Seen: Changing the Way the Church Views Racism by Drew Hart – this is a book white Christians should read (and I hope you will).
9. Spill Simmer Falter Wither by Sara Baume – Sara is an Irish writer and her book is beautifully poetic, almost rhythmic. It's a novel… with a surprising twist or two.
10. Common Prayer: A Liturgy for Ordinary Radicals by Shane Claiborne – this is another one of those daily prayer-and-devotions kind of books.
11. The Face of the Deep: Exploring the Mysterious Person of the Holy Spirit by Paul J. Pastor – I loved the artistic, creative, and outdoorsy feel of this book… and it helped me to think about the Holy Spirit in ways I hadn't before.
12. Contemplative Youth Ministry: Practicing the Presence of Jesus by Mark Yaconelli – after being a youth pastor for 15+ years, and then reading this book, I wish I'd gotten it much sooner. But thankfully the concepts in the book apply to all ages.
13. God in Pain: Teaching Sermons on Suffering by Barbara Brown Taylor – in my opinion, anything by Barbara Brown Taylor is worth reading, but this book was particularly helpful to me.
14. How to Survive a Shipwreck: Help Is On the Way and Love Is Already Here by Jonathan Martin – Jonathan has a gift with words, he writes eloquently and prophetically. Bonus side note: Jonathan Martin is a beast on Twitter. For reals. Follow him.
15. Surrender to Love: Discovering the Heart of Christian Spirituality by David Benner – his book Soulful Spirituality is one of my top favorites from the past 5 years and I think I'd read pretty much anything by him.
16. The Collected Poems of Langston Hughes - this is a compilation of over 800 poems by the great Langston Hughes.
17. Essential Muir: A Selection of John Muir's Best Writings by Fred D. White – I've fallen in love with the writings of John Muir who sees God in creation and makes me want to go outdoors and adventure.
18. Credo by William Sloane Coffin – This book is a passionate call to American Christians for social justice. William Sloane Coffin was a Presbyterian minister, a peace activist, and a civil rights activist.
19. Breath for the Bones: Art, Imagination and Spirit: A Reflection on Creativity and Faith by Luci Shaw – Luci is one of my favorite writers – she is now 88 years old, lives in Bellingham, WA, where she continues to write and explore.
And one last bonus book to mention… my favorite that I've read in the past 5 years: Tattoos on the Heart: The Boundless Power of Compassion by Father Greg Boyle. It's just the best, and if you haven't read it yet, it's time.