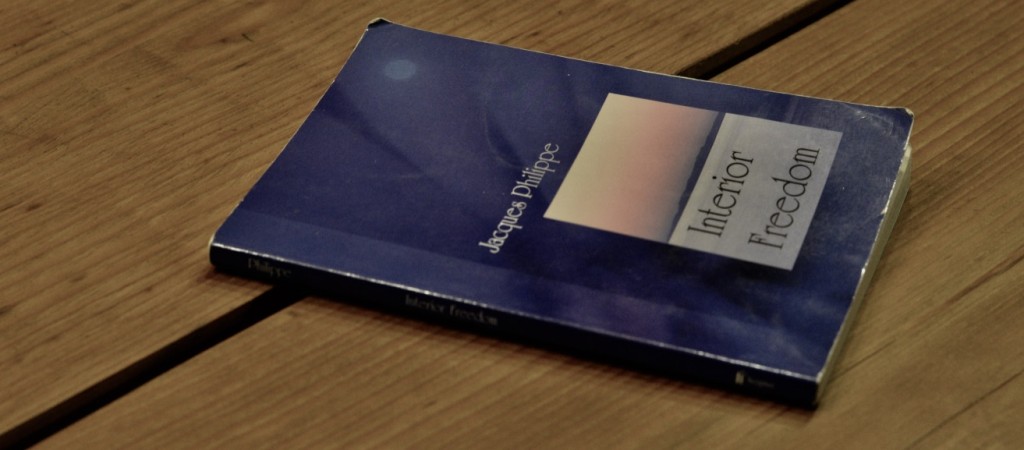 Thursday, August 22, 2019
Thankful Notes
Last night I received a text from my mother-in-law, "Have you quoted Jacques Philippe before? Seems to me you have. I'm reading his book Interior Freedom. It's what you preach, and extremely good."
I reply, "I don't think I have, but I'd be happy to borrow this book from you when you're done with it
"
She says, "Sure. A Catholic lady I sometimes walk with loaned it to me. She's in no rush to get it back."
Me, "Oh, I thought it was yours. That's OK. I'll look for Philippe books from second-hand places."
She says, "Oh please take it. If you drive up, I'll run out and give it to you. I've got a whole bag from her. She's old like me, very relaxed."
Me, "I'm at home tonight."
She says, "Oh, OK. I'll drop it off at church tomorrow. I could hardly put the book down."
Not long after I arrived at the office in the morning, I heard a car pull in. Looking out the window, I recognized my mother-in-law's car. I run out to keep Camper from jumping on her (Camper is on a long leash between the buildings and is on the prowl for any living being to jump on and slobber all over).
My mother-in-law hands me the book and I say "thanks" and she's off.
It feels nice to be known.
That someone read something and think, "This is what Brian is all about" is, I don't know, affirming of my existence. Is it weird to be thankful for… Read More