Thankful Notes (#79)
(note: I'm writing a thankful note each day and posting on Facebook, but have not continued posting to the blog daily – occasionally I will add one here that I especially like)
As I walked downstairs this morning and looked out the windows, I could see that much of the lake was shrouded in fog. I like it when the view is altered in some way and I love seeing Lake Wilderness in all of the seasons.
For some reason, I changed up my drink this morning and had a Starbucks doubleshot instead of the quad tall Americano that I've been having. I was pleased with my choice. This made me reflect back on some of the different drinks I've had as "my drink" over the years, including a double tall upside down con pana (basically a mini dessert in a cup), a tall sugar free vanilla flat white, and a triple tall cappuccino. There was also that season, after coming home from a trip to Italy, that I would order a quad espresso. Wowza! I don't think I could do that now… I need a little fluff.
I had a productive day at work, preparing for this coming weekend. It feels good to have everything figured out, settled, printed, and ready to go so early in the week. I've never been a fly-by-the-seat-of-my-pants kinda guy (stress!) and I like to be well-planned, so this has become my routine – first day of the week in the office: get ready for Sunday.
Later in the afternoon when Camper and I got home and Shari came home from her job, we all went for a walk together around the lake as the sun was setting.
The air was brisk and smelled sweet, like pine needles and cedar branches and browning maple leaves.
Camper was especially rambunctious on the walk, lunging after every stick or branch on the ground. She has a thing for large branches—ones that are a good 5-6' long that she can drag and flip around as we walk (inevitably hitting me in the legs repeatedly).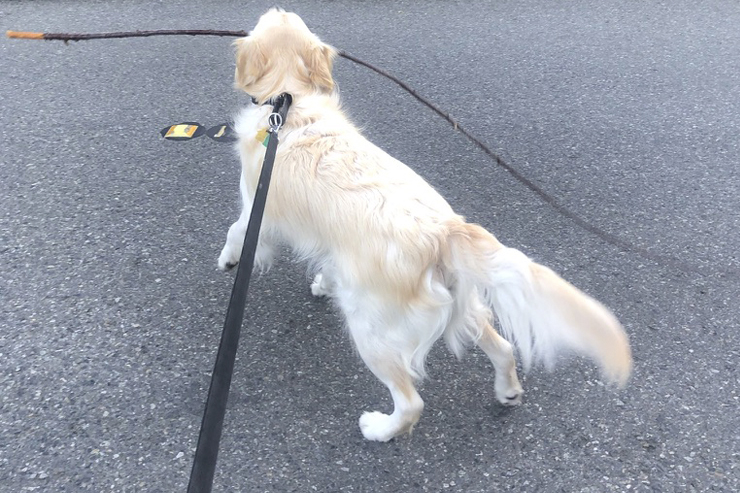 This had me a bit worried because tonight is her dog obedience class graduation. I'm crossing my fingers hoping that she gets all the wiggles and antics out before we go to the… Read More