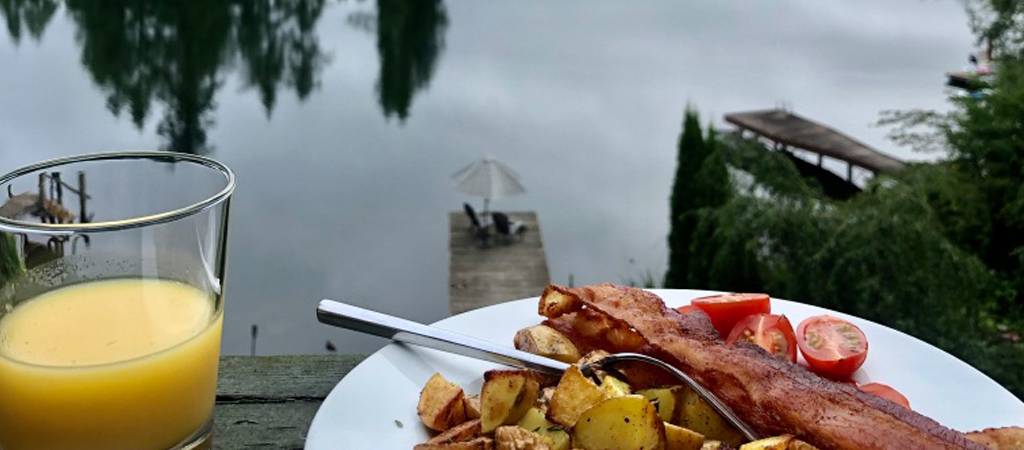 Monday, August 19, 2019
I'm tired and have a nasty cold (after a busy week with Backpack Give and Sunday services), but still, I got up early and took Camper out. It's a nice routine and I actually enjoy that she needs to go… because I get an early morning walk up the hill to the highest viewpoint on the lake.
And Camper is especially sweet in the morning when she first gets up.
Made coffee and sat outside reading for a bit. No hurry. My favorite.
I told Shari, "I think that's my favorite outfit you're wearing." It's a loose casual black T and some cropped jeans with a few little tears – nothing too dramatic, and her black Birkenstocks. She got all blushy and smiley and said,… Read More