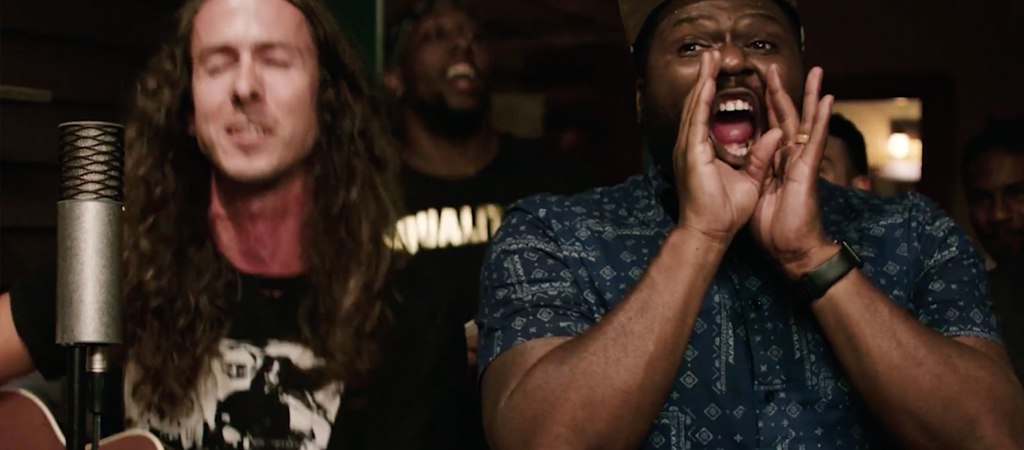 NOTE: I was really excited to preach this sermon today… but when I arrived early this morning at the church to begin prepping for our Drive-Thru Food Bank, I heard a distinct dripping sound and noticed significant water damage in our auditorium. We're assessing it now, but it's obviously not safe to hold a service indoors today so we had to cancel. Anyway, here's my sermon:
Romans 12.12
Be joyful in hope, patient in trouble, and faithful in prayer.
Romans 15.13
May the God of hope fill you with all joy and peace as you trust in him.
Author Karl Ove Knausgård said,
"There is only one thing children find harder to hold back than tears, and that is joy."
Last week I talked about the faithfulness of God.
God is faithful. Always and forever.
After the service, a confident little girl (around 9 years old) holding a german shepherd stuffed animal under her arm came up to me and said, "I'd like to talk to you."
It's funny how my first reaction was to be kinda scared because, well… church PTSD (I've had some bad experiences that started out with those words, "I'd like to talk to you."
Anyway, this girl was wonderful—she wanted me to know that they'd just moved into their new neighborhood and when they left for church this morning, their car didn't work.
Their old neighborhood had a neighbor who helped them with their car before.
But today in their new neighborhood, a very kind new neighbor came to their rescue… and they made it to church, just a few minutes late.
She concluded her story by saying, "So, I think we agree. God is faithful."
There was a pause, and then she asked, "Um, what is faithful?"
I love it. I think she knew in her heart that God can always be trusted because God is always good.
But big words can be tricky.
I stumbled around for a few seconds offering other big and tricky words:
"Reliable. Trustworthy. Constant. Dependable."
I could see that no light bulb was going off.
So then I said, "God always keeps his promises. He's always good and we can trust him.
That's what faithful means."
She nodded and agreed with me. "Yeah, God always keeps his promises. That's right."
"And the devil tried to keep us from getting to church this morning, but God is faithful."
I laughed and said,… Read More