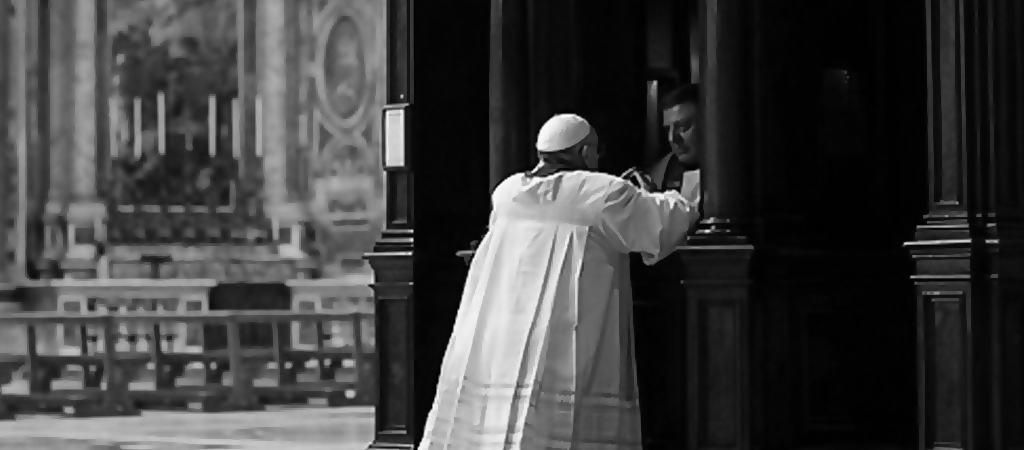 There's No Healing In The Hidden
On March 28th, Pope Francis was at St Peter's Basilica with 61 other priests – who had all gathered to hear confessions. When being directed to the confessional reserved for the Pope to hear confessions, he made a surprise move…
Pope Francis walked over to another confessional that already had a priest in it, and began confessing his own sins.
James 5.16 says, "Confess your sins to each other and pray for each other so that you may be healed."
I believe there is a healing that comes through confession.
Recently, I was listening to a program that highlighted the importance of confession. Interestingly, it wasn't a Christian program at all – but they kept referencing the Catholic practice of confession.
The word they used repeatedly was: "reset"
They talked about how confessing allows you to move forward with a clean slate – as if the reset button has been hit.
Jimmy Kimmel has done this funny bit a few times called "Lie Detective," where they hook up a kid to a bogus lie detector test and ask them funny questions…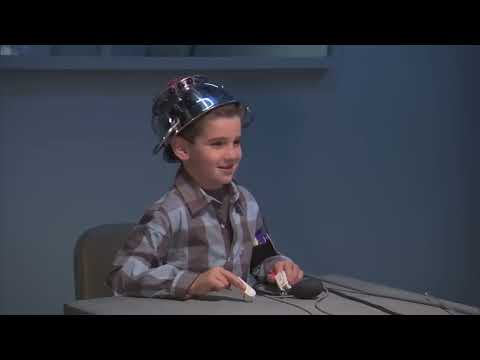 "Do you like school? Have you ever peed in the swimming pool? Does your mom ever do dumb things?"
It's hilarious when the buzzer & lights go off – and the poor kid has to admit what he really didn't want to.
I think we all have stuff we don't want to admit. Stuff we want to hide, cover, sweep under the rug…
But there's no healing in the hidden.
Let me say that again – there's no healing in the hidden.
Our friends April & Micahn Carter like to say, "If you will reveal it, God can heal it."
About 27 years ago, an 18 month old girl named Jessica McClure fell into an abandoned pipe well in Midland, Texas.
It was one of those media circus things with 24 hour news coverage…
The story was compelling.
What followed was 58 hours of rescue efforts.
At one point, a critical decision was made. Rescuers decided that the rescue should have 2 phases – phase 1 was to simply get someone down there, next to her, as soon as possible. Phase 2 was to actually extract her from the well.
Phase 1 was driven by the knowledge that people tend to do and think strange things when they are trapped alone in a dark scary place for long periods of time. They get disoriented and their fears get blown out of proportion. Their minds play tricks on them. Sometimes they start doing self-destructive things. Sometimes, they just give up.
So rescue experts decided they needed to get a person down there to be with her as soon as possible. Then they could turn their attention on how they were going to get her out of the well.
The plan worked, and eventually, Jessica was rescued.
This story is an excellent reminder of our need for one another. We often find ourselves all alone in a deep and dark place – struggling with hurts, habits, and hang-ups. In that place, our minds play tricks on us. We're tempted to do self-destructive things. Sometimes, we are even tempted to just give up.
It's lonely and scary.
And in that place, we need one another.
We don't need a media circus, but we need someone to sit with us and listen…
Someone who, without judgment, will hear our struggles and fears and pain and questions – not to solve them, but to listen so that we are heard; to be with us so that we are not alone.
Real healing and recovery doesn't happen alone.
It happens in community – and through confession.
No more hiding. No more covering. No faking and fronting.
It's time to reveal, so that God can heal. Because there's no healing in the hidden.
It's in the very act of confession (owning up to what's really going on, what we're struggling with right here and now) that healing begins in our lives.